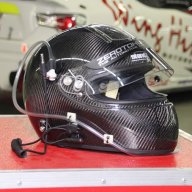 Jul 6, 2000
5,454
3,156
5,213
Hello Everyone,

In light of the new year and long needed revamp, I'll be refreshing the forums in stages throughout the coming weeks starting with server upgrades (done) removal of unnecessary features, optimising design and ui. Eventually moving on to a new forums platform to meet new trends and mobile use and so on.

What's been done to the Forums in 2017 so far:

Dec 24 2016 Server upgrades
Jan 01 2017 Removed Old Plugins
Jan 03 2017 Cleaned up Forums theme
Jan 05 2017 Lighter site pages
Jan 06 2017 Faster loading times
Jan 09 2017 Merged / Removed Inactive Forums
Jan 10 2017 Cleaned up Related / New Content Listings (Footer)
Jan 16 2017 Removed Mobile Page Ad: TM Unifi Interstitial
Jan 24 2017 Youtube url when posted will be automatic embedded
Jan 24 2017 "New Forum Post" Listings improved (top left link)



I'd love to get everyone's feedback to help us decide if we should continue to retain the Right Sidebar you see here (attached screenshot).

I hope you participate in this and the coming polls, and would love to hear your suggestions or feedback if you have any. Especially from the oldest of forums member and the newbies who've just came on board.




Thanks!