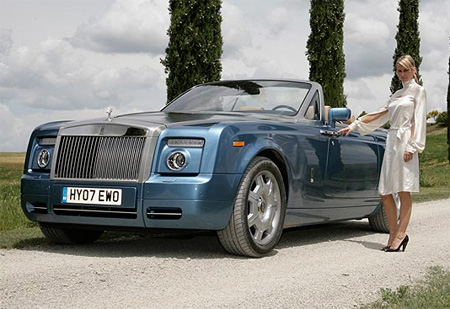 Evecars.com, a British website and a woman's guide to cars recently interviewed 100 guys to see which car women should buy to impress a guy. There were shock findings in it like a Land Rover Defender, but do keep in mind, that the guys they interviewed were all British 'blokes'. Here's the list:
Top 10 cars to turn men's heads
1. 1955-63 Mercedes 300SL Roadster
2. Porsche 911
3. Mitsubishi Evo
4. Land Rover Defender
5. Subaru Impreza
6. Rolls-Royce Phantom
7. Range Rover Sport
8. Fiat 500
9. VW Golf R32
10. Caterham
I'm sure the results would vary if they interviewed Malaysian men and I'm sure we'd get some pretty interesting feedback. I also have to admit that I would be r-e-a-l-l-y impressed to see a girl have one of these as their personal ride. Imagine being pursued by a girl in a RR Phantom, imagine the possibilities. But a girl in a Land Rover Defender or a Range Rover Sport is extremely dangerous. She would run over you for that Russian fling you had. No really, she would.
Back to what we set out to do, What car would a girl need to drive to impress you?
I'd go nuts if I saw a chic in a Lamborghini, or a E46 BMW CSL, or a Ferrari, any Ferrari, or a modded Skyline, or a M5 or a Porsche GT2…… and the list goes on and on and on. I need a rich girlfriend, that knows how to drive; something like Lara Croft with a mix of Emma Parker. Infine possibilities for sure.