Known Member
Senior Member

Known Member
Senior Member
Hi,My Waja with Mitsubishi 4G18 engine recently develop a problem with its idle control , sometimes can reach 1500rpm and sometimes can reach as low as 4-500 range .
Engine also stalled on cold start occasionally ,need to keep the accelerator depress if this happen .
I did a total throttle body and intake manifold cleaning already and a simple diagnostic and found that the body of the valve get quite hot in operation , does this normal ? and when it get scalding hot , high idle issue happen .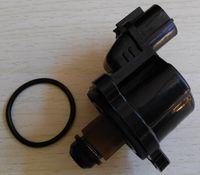 Where can get a new one and how much does it cost ?
Thanks for any advice =)