There is something about electric propulsion. That twisting torque from an electric car can be bizarre, with enormous amounts available right from the beginning of the motor rev.
The electric motor on Tesla's Model S P90D produces twisting power equivalent to 967Nm
of torque, launching the car from stationary to 100 km/h in 2.8 seconds.
If you think that is quick enough, a group of university students has gone up to another
level. Academic Motorsports Club Zurich (AMZ) with members from Swiss universities ETH Zurich and Hochschule Luzern has created Grimsel, an electric formula car for the Formula Student engineering competition.
<iframe src="https://www.youtube.com/embed/I-NCH8ct24U" allowfullscreen="" frameborder="0" height="315" width="700"></iframe>
Grimsel has now claimed record for fastest accelerating EV, completing zerotohundred run in a lightning fast 1.513 seconds. It broke previously set record by another formula student team from Germany with a time of 1.779 seconds.
Power comes from four-wheel drive hub motors which were developed in-house, cumulatively providing an output of 200hp and over 1,700Nm of torque. But wait, before you start to question the power output, consider the weight of 168 kg. In reality, that translates to a power-to-weight ratio of 1,190hp and 10,000Nm per tonne.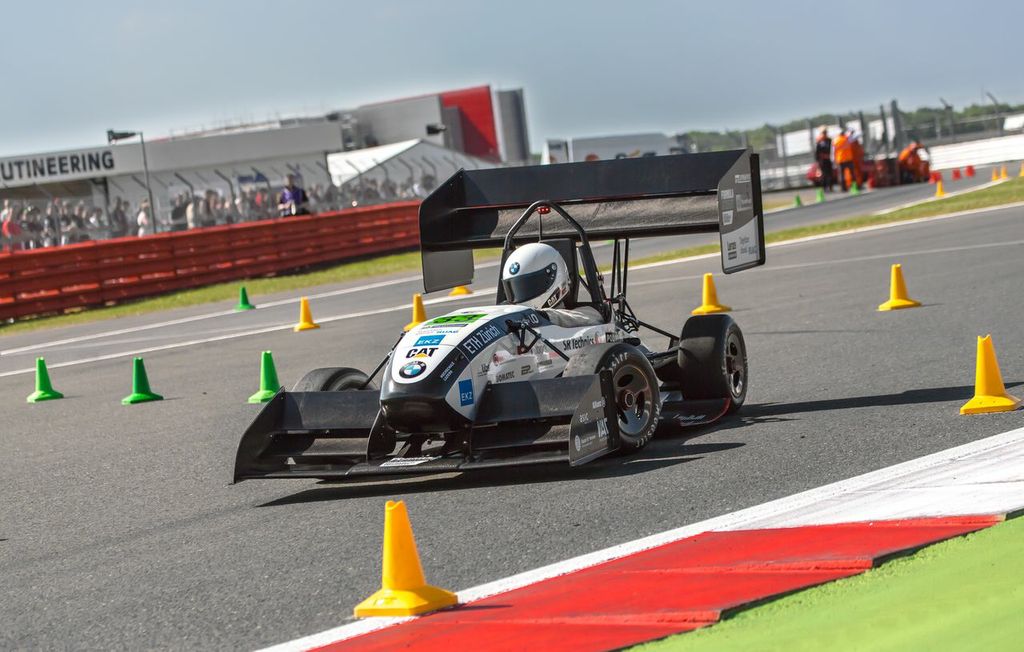 To put it into context, a Bugatti Veyron with 1,200hp and 1834kg of weight only posses around 654hp per tonne. Power-to-weight ratio is the main determining factor in zerotohundred acceleration times.
Grimsel might have been tuned for straight line acceleration only, but the platform seems ready to tackle any corner, too. With four-motor setup capable of torque vectoring and magnetorheological adaptive damping, it sure has a chassis usually found on modern sports cars.
The Formula Student is a high-performance engineering project that challenges
university students to conceive, design, build and present a small single-seater racing car as a team, with constraints like cost and time, that mimics the real, actual racing team.
Last edited: