Sep 6, 2006
3,064
162
5,163
Price

RM 80000
Condition

Used
Nismo 2020 Carbon Ceramic Brake kit GTR GTR35 R35
Original USED Nismo 2020 Carbon Ceramic Brake Kit for 2007-today GTR
RM80000.00
Brembo will be stopping the new 2020 Nissan GT-R NISMO and will also be available on the Track Edition.
www.brembo.com
Brembo, together with Nissan technicians, have engineered a bespoke braking system for the 2020 Nissan GT-R NISMO and Track Edition. Brembo's one-piece, six-piston aluminum monoblock front calipers have a more aggressive design enhancing the overall look of the GT-R. The calipers have been designed with integrated tie rod which leads to a stiffer and overall slimmer caliper within the 20 x 10 inch wheel of the GT-R. This all-new caliper design also grabs onto a huge 16.14 x 1.5 inch (410mm x 38 mm) carbon ceramic disc, one of the largest that Brembo-SGL produces.
In the rear the 15.35 x 1.26 inch (390mm x 32mm) carbon ceramic disc is stopped by an all-aluminum four-piston caliper, again designed slimmer to accommodate the 20 x 10.5-inch rear wheels.
"Brembo and Nissan have a rich performance history," said Dan Sandberg, Brembo North America president and CEO. "Our engineers worked in concert with the Nissan team to take data from the track, and combined that with lessons learned on the previous generation GT-R, to design the next evolution stopping package for this road going super car. The design takes the iconic Brembo look one step further for Nissan."
The aluminum six-piston front and four-piston rear calipers, together with the lightweight carbon ceramic discs and carbon pads, provide Nissan engineers with approximately 35 lbs. of unsprung weight savings over cast iron. This mass reduction, combined with the GT-R's latest advances improves the overall dynamics of the vehicle.
Nissan GT-R NISMO Brembo Brake Details
GT-R NISMO Brake Calipers
Front: Monoblock aluminum six-piston
Rear: Monoblock aluminum four-piston
• Front and rear aluminum monoblock calipers (one piece) bespoke design for Nissan for reduced weight while offering maximum stiffness and cooling.
GT-R NISMO Brake Discs
Front: Carbon Ceramic 16.14x1.5 inches (410mm x 38 mm) diameter
Rear: Carbon Ceramic 15.35x1.26 inches (390mm x 32mm) diameter
• Cross-drilled cooling holes provide added air flow that works together with the side ventilation channels to improve overall performance.
• For further weight saving the front discs use a bell made from high strength aluminum in grey matching the cool look of the ceramic rotor.
The carbon ceramic brakes are designed to withstand intense heat that occurs during braking. This heat resistance cannot be easily replicated with the cast iron materials found in most brakes. At high temperatures, carbon ceramic materials are also less resistant to deformation or warping, giving them a longer life than traditional brakes as well as less brake pad wear, which results in very low brake dust and cleaner wheels. Carbon ceramic brakes don't corrode, even when in contact with water or salt during the winter seasons, giving them a consistently great look through the wheel.
location : Penang / Butterworth
Serious Buyer Only.
postage can be arranged.
Please Visit our page for more imported car parts.
RS Auto Accessories, Butterworth, Malaysia. 46,977 sukaan · 418 berbicara tentang ini · 544 pernah berada di sini. Only Genuine Parts from us.
www.facebook.com
Special Parts can be order from Japan
We ship worldwide
if you are interested please Whatsapp/Call us at
Alan @ RS Auto Acc
Alan 012-4038323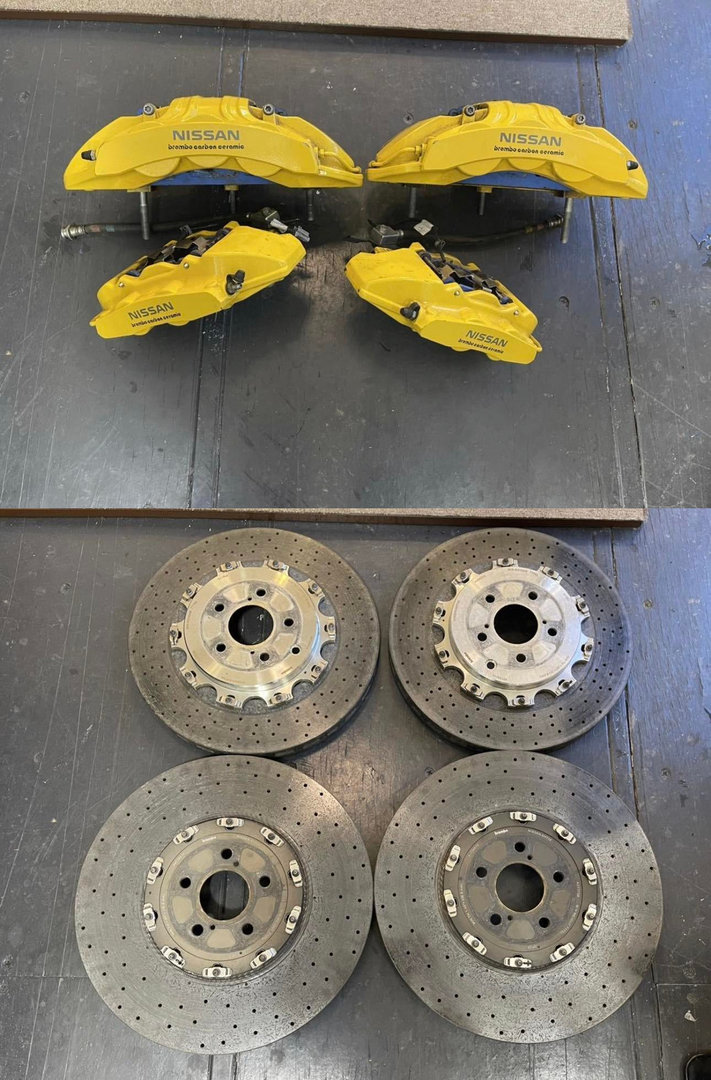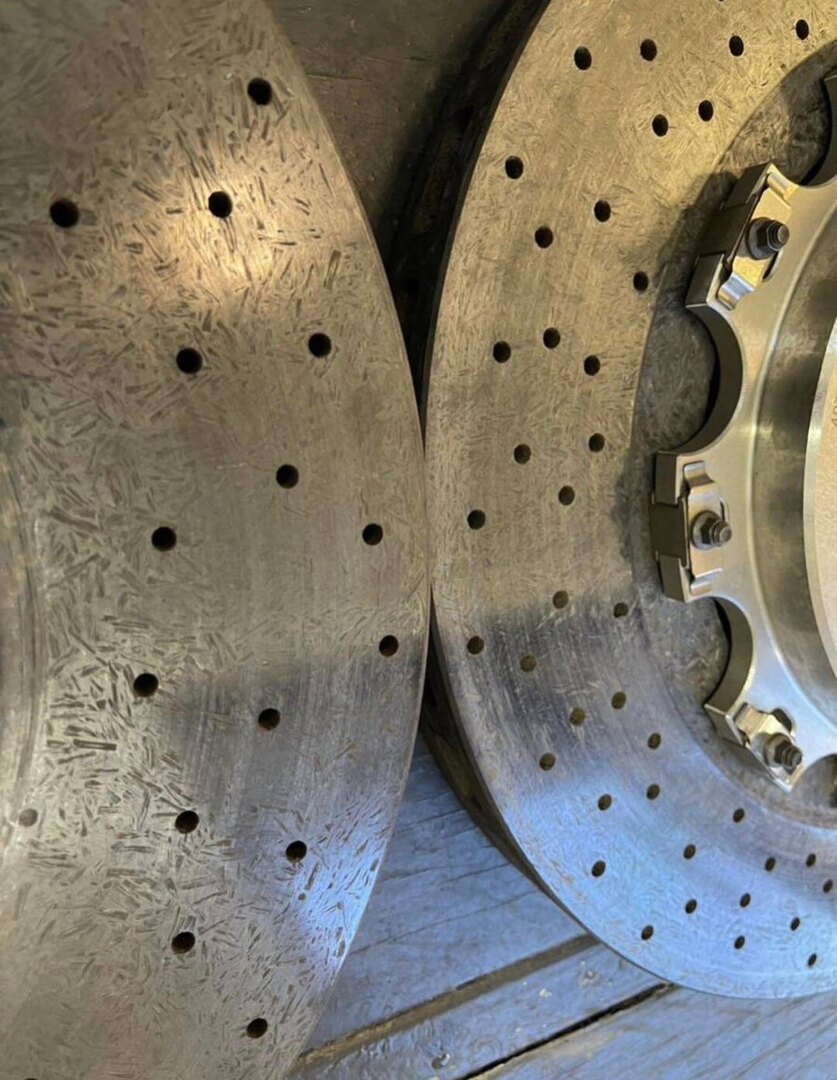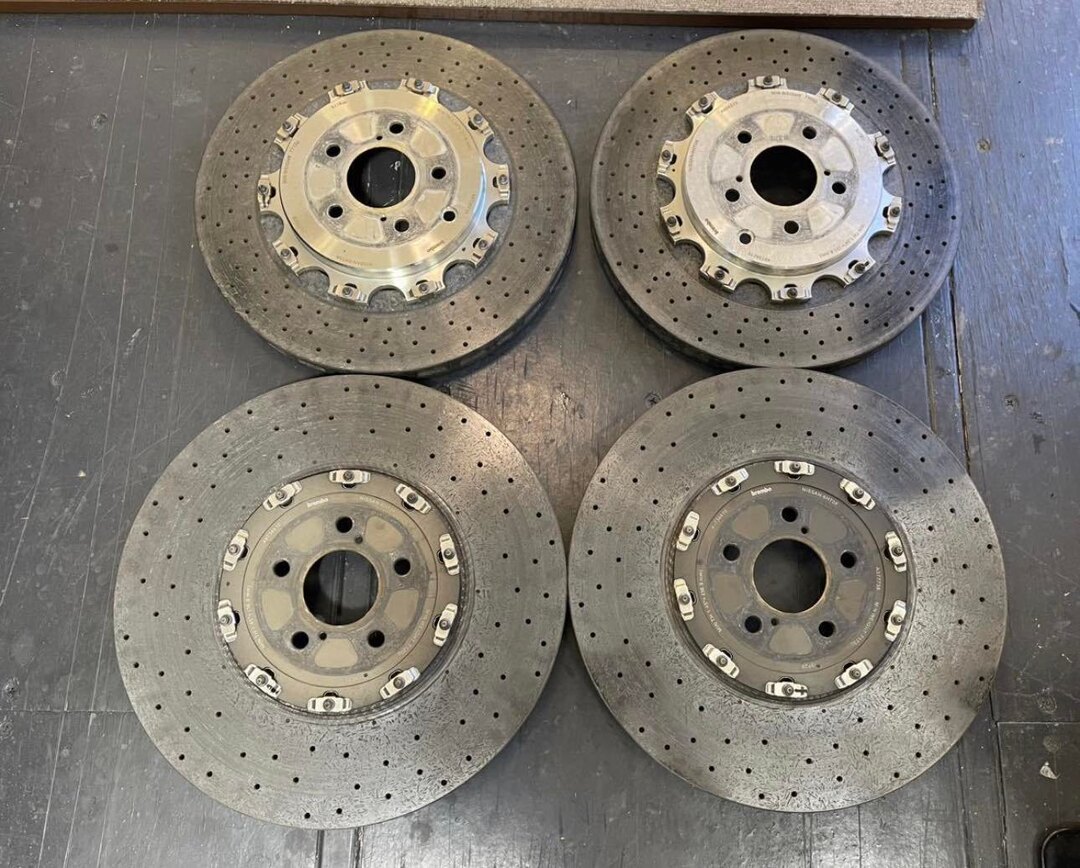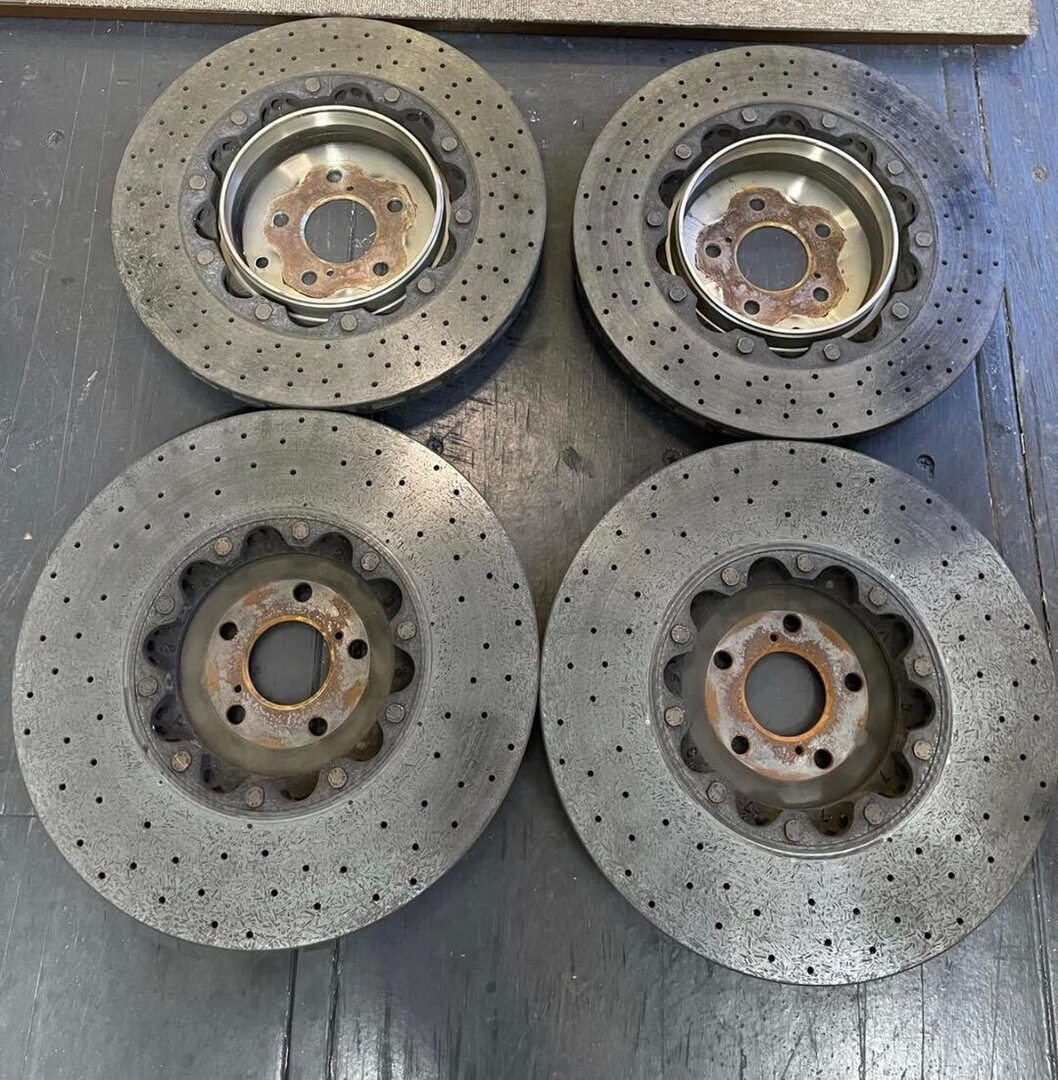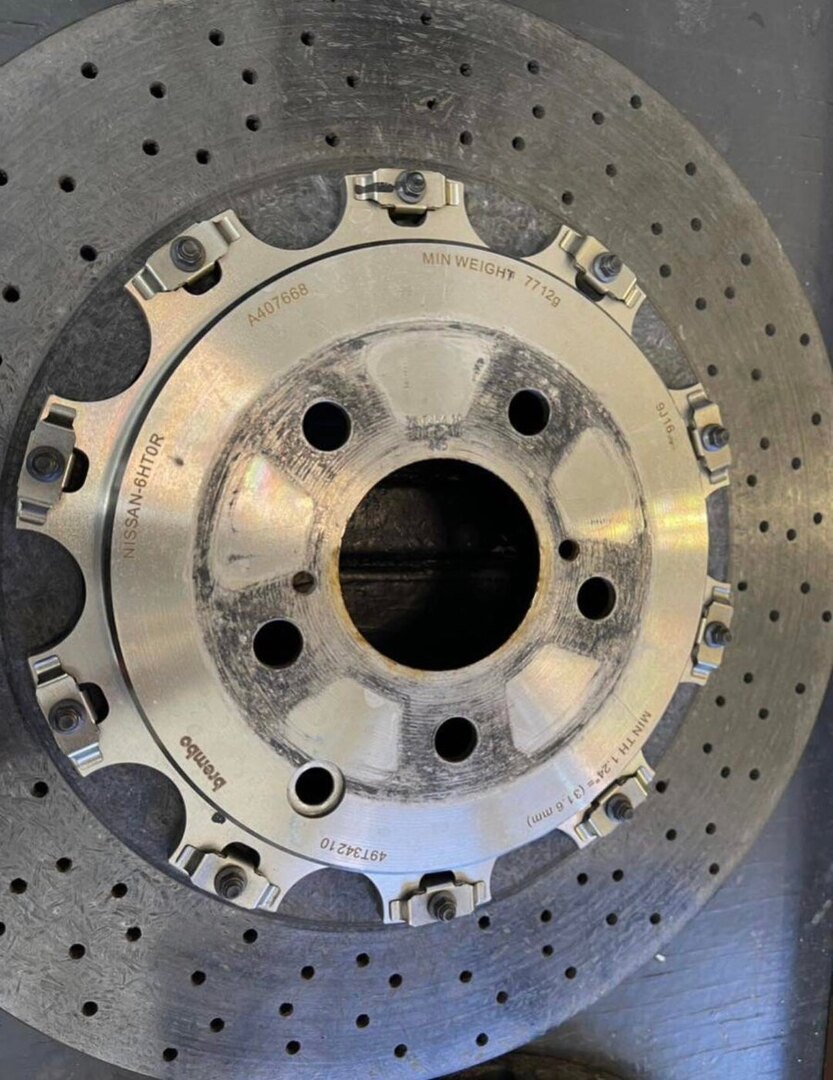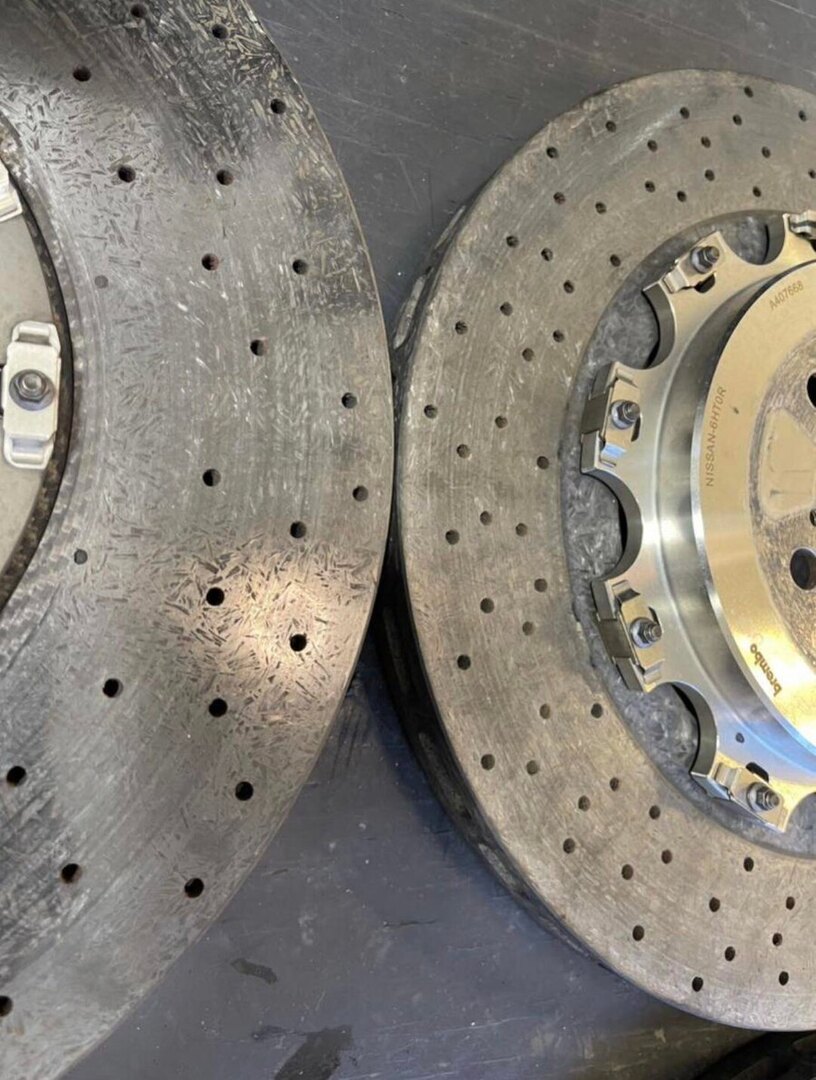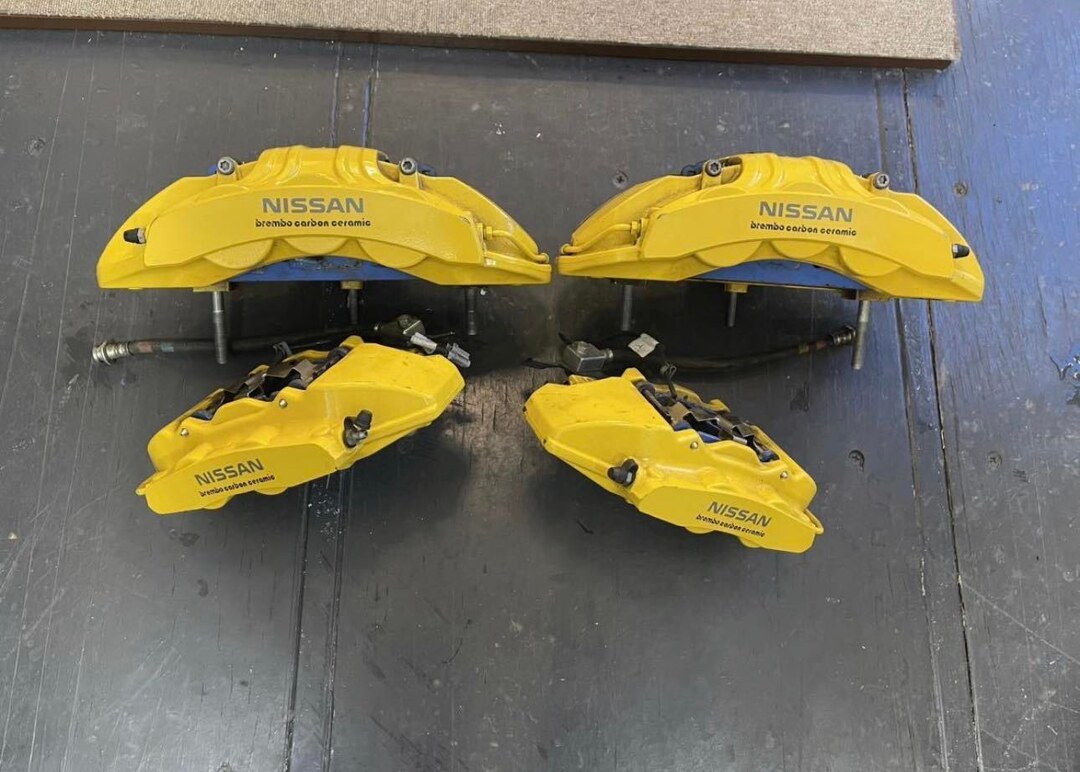 Last edited: