Japanese enthusiasts have been blown away by the all-new GT-R as in less than two months since Nissan started accepting pre-orders, 2,282 buyers have signed in for the 473 Hp AWD Coupe, exceeding by a factor of 11 the planned monthly sales total. The GT-R will go on sale in Japan on December 6th.
Breaking down the pre-orders for the new GT-R, Nissan reveals that
60%
of the buyers are under 50 years old with the most popular grade series being the
Premium edition
and the most popular color being
Pearl White
(27% of all orders) ) with 70% of vehicles being either the
370GT
Type S or Type SP grades.
But the GT-R isn't Nissan's only success in Japan as the all-new Skyline coupe (Infiniti G37 Coupe in the U.S.), which went on sale October 2nd has received more than 2,400 orders against a planned monthly sales total of 200 units.
"It is encouraging to see that Japanese customers have been inspired by these new sports cars from Nissan," said Kaji Yoshimitsu, Marketing Director for Skyline and GT-R. "Nissan is a company with a long heritage of building passionate cars for enthusiasts, and we see the GT-R and Skyline Coupe bringing those customers back to the showroom," continued Yoshimitsu.
Nissan expects to sell 1,500 GT-Rs per year in U.S.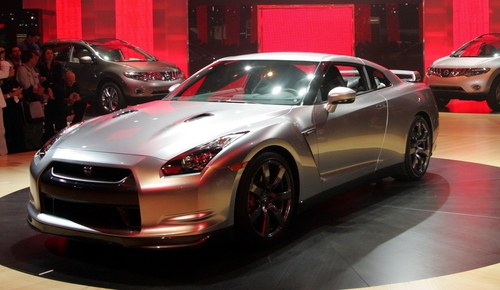 Let the markups begin. When sales of the Nissan GT-R starts in North America next summer, only 1,500 examples will be available. We're a bit unsure as to how that figure was reached, but we'd assume production limitations and Nissan's desire to keep exclusivity on boil are all factored into the estimate.
The sales directive comes courtesy of a dealer communication due out this Friday to Nissan's 1,070 dealers nationwide, which also lists pricing for two GT-R models at $69,850 and $71,900. Some retailers are expecting markups on the GT-R to fly as high as $15,000 per vehicle. Get your local dealer on speed dial and have your checkbooks at the ready.
Source:
CarScoop
Nissan expects to sell 1,500 GT-Rs per year in U.S. - Autoblog