Effective now, expect to pay less for your new Proton following the government's recent zero sales tax initiative. For six months, Proton will cut its new car prices by 1.2% to 5.7%.
Also, on the topic of showroom and service centre visits, Proton mentioned steps will be taken to enforce strict social distancing and disinfection measures, while at the same time, promoting the use of their online booking for contactless payments.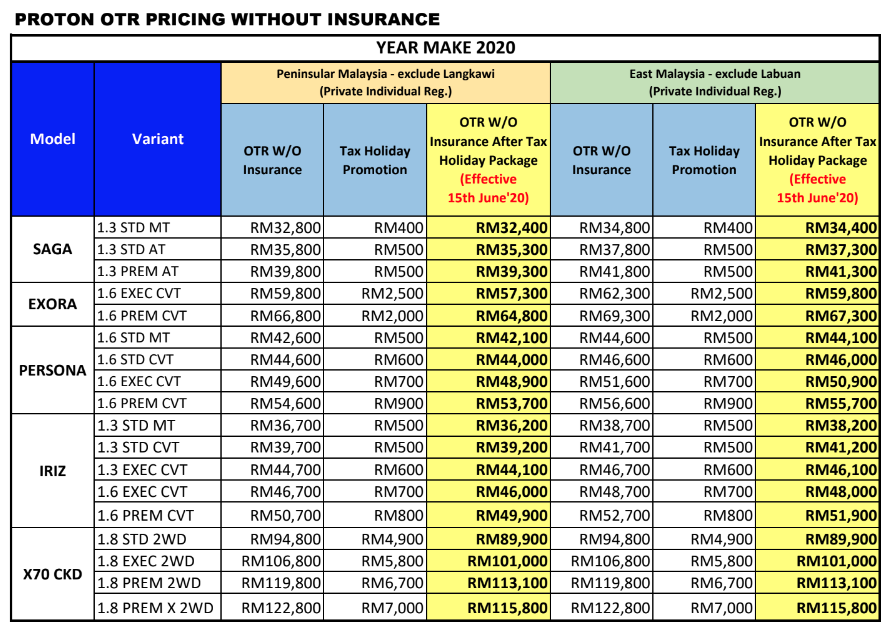 "PROTON would like to take this opportunity to remind everyone looking for a new vehicle that there has never been a better time to own a new PROTON. With our industry leading number of 3S/4S outlets, refreshed model range, periodic improvements we have introduced as well as the new prices, our customers will receive even better value for their money," said Dr Li Chunrong, Chief Executive Officer, PROTON.
"We applaud the government's initiative to spur growth in our economy via the PENJANA plan and their recognition of Malaysia's automotive industry as a critical piece of the national ecosystem. With 700,000 people working both directly and indirectly in the industry, it contributes approximately 4.3% to the national GDP and will thus play a leading role in any economic recovery effort," he added.
"As a national automotive brand, PROTON can help reinvigorate all segments of the automotive industry. We continue to work closely with our vendors and dealers to ensure they are able to weather the economic storm
and are ready to help drive the economy forward again," said Dr Li Chunrong