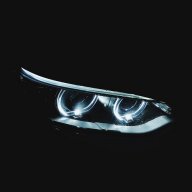 Active Member
Thread starter
Had a good labour-day weekend. Ended up testing a:
Used Clio RS

Used 308
New 208 Puretech
Recon Mustang Ecoboost

Friend's Fiesta ST
Gotta say, leaning alot more to the Mustang. I know some will say, "wadahell kinda comparison is that, some performance car, some hatchbacks, some coupe, some 90k some 300k". I understand, but i was never comparing the performance, more to the feeling and emotion it invokes. Gonna wait for those EcoBeasts to depreciate a little bit more. Anyone got any experience with Eco-boost Fords? I know the parts and shared among the Focus & Mondeo.