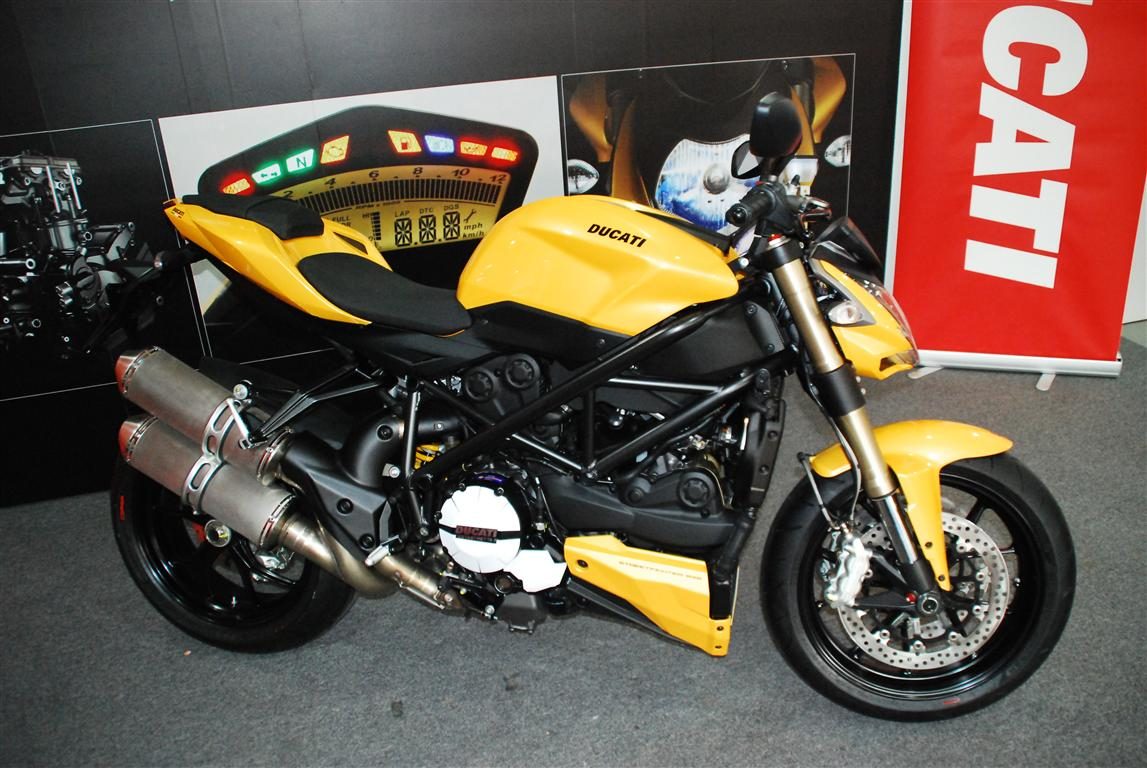 Next Bike Sdn Bhd, the official Ducati distributor in Malaysia, has just launched the new Streetfighter 848 and much like it's numeral, its gotten is guts from the mini-superbike Ducati 848.
<!--more-->Based on the*original*Streetfighter <del>game</del> bike that adopted the engine from the Ducati 1,098, the new 848-based Streetfighter now comes to us with a few minor tweaks to help it feel a little more user-friendly and allow more riders to become a part of the Ducatista family.
Present at the launch was Mr. Mirko Bordiga (Chief Executive Officer of Ducati Asia Pacific), Dato' SM Zulkifli SM Amin (Group Chief Operating Officer of NAZA Group of Companies), En. Nik Danial (Vice President of NAZA Two Wheel Division) and Juan Chow Wee (General Manager fo Next Bike Sdn bhd) to pull the sheets off the smaller Streetfighter.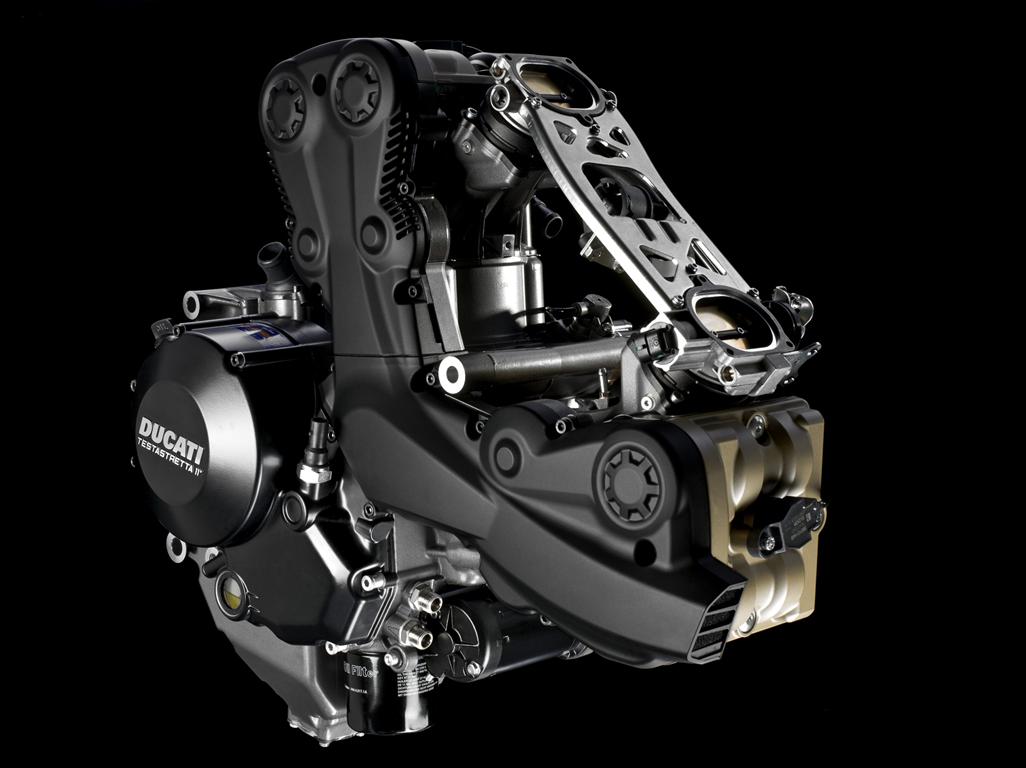 The new Streetfighter's Testastretta 11-degree engine can be found in both the Multistrada and the Diavel and of course possesses the following specifications that possesses 848cc of displacement:
Type: L-Twin cylinder, 4 valve per cylinder Desmodromic, liquid cooled
Displacement: 849.4cc
Bore x Stroke: 94×61.2mm
Compression ratio: 13.2:1
Power: 140hp @ 10,500rpm
Torque: 98Nm @ 9,750rpm
Fuel injection: Marelli electronic fuel injection, elliptical throttle bodies
Exhaust: Lightweight 2-1-2 system with catalytic converter and 2 lambda probes. Twin stainless steel mufflers
Transmission
Gearbox: 6 speed
Ratio: 1=37/15 2=30/17 3=28/20 4=26/22 5=24/23 6=23/24
Primary drive: Straight cut gears, Ratio 1.84:1
Final drive: Chain; Front sprocket 15; Rear sprocket 39
Clutch: Wet multiplate with hydraulic control
Emissions Standard: Euro 3
Looks-wise, the Streetfighter 848 seems the same as the higher displacement Streetfighter, save for the numbers 848 that can be found discreetly low on the farinig just behind the front wheel.
Minor adjustments on the Streetfighter 848 can be found in the form of making the traction control available as standard; something many would happily jump for joy to welcome. The Streetfighter 848's chassis is actually derived from the mid-sized 848 superbike although both the Streetfighter 848 and Streetfighter 1098 looks uncannily exactly the same up close.
The handle bar has also been redesigned in order to provide for a more upright seating position by raising it 20mm higher. But in order to give the less-aggressive rider more confidence and be less on edge, would be the change brake callipers up front where the radial Brembo mono-block found on the Streetfighter 1098 that was found to be rather too aggressive for the rider has been switched to a non-mono-block for something less aggressive, but still Brembo.
The bike is also available in 3 different colours being: Figther Yellow, Dark Stealth (Black) and of course the traditional Ducati Red.
CLICK HERE FOR MORE PICTURES
<iframe src="http://www.youtube-nocookie.com/embed/PYbbVnBgFaU?rel=0" frameborder="0" height="335" width="600"></iframe>
Last edited: