Last week I had the time to DIY a small project to change the 3rd brake light from bulb to LED. It's not too difficult to do and as I go along this DIY I found some areas that could be improved so this is sort of a learning stage or prototype stage. Also you can also buy a set of DRL and custom fit the DRL into the casing and it's easier...it's up to you how you want to do this but I like to build things from scratch..this DIY cost me less than MYR20...so have fun guys..
Tools & Materials
1. LEDS (super bright ones)
2. Soldering iron, soldering gun, soldering flux
3. Resistors (I'm using 360Ohm)
4. Wires
5. Silicon glue
6. Wire cutter, test pen, scissors, marker pen
7. Sand paper
8. Screw drivers (philip)
9.PCB board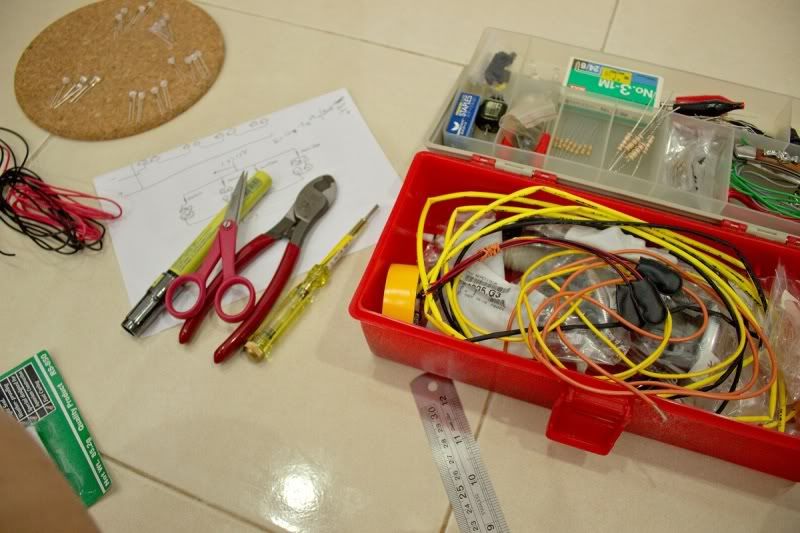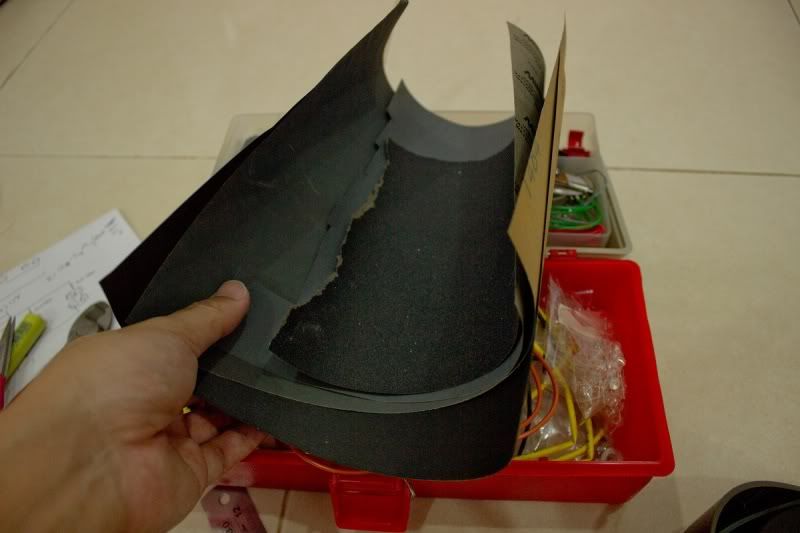 Step1, depending on your car dismantle your 3rd brake light. In this DIY I dismantle a Saga FL brake light. I won't go through how to take out your brake light because it's pretty straight forward.
Step2, Cut the PCB you bought into the size that fits your brake light housing and make the position of the LEDs you going to put. I suggest to calculate the LED position from the center and work your way to each sides. I sanded off the edge of the PCB board so that it will sit flush to the housing.
Then test fit the PCB that you've cut onto the brake light housing to see if it fits snugly.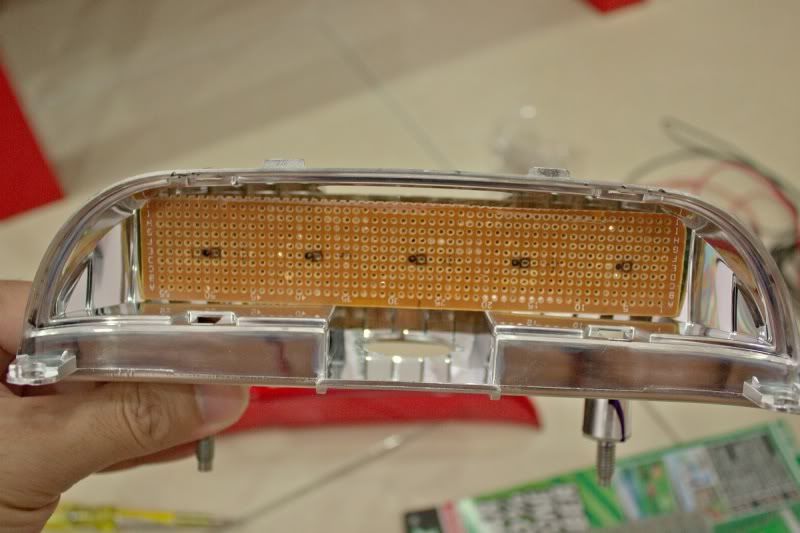 Step3, place your LED into position to your liking and in my case I wanted to make it look like factory fitted so I went for the 5 section position.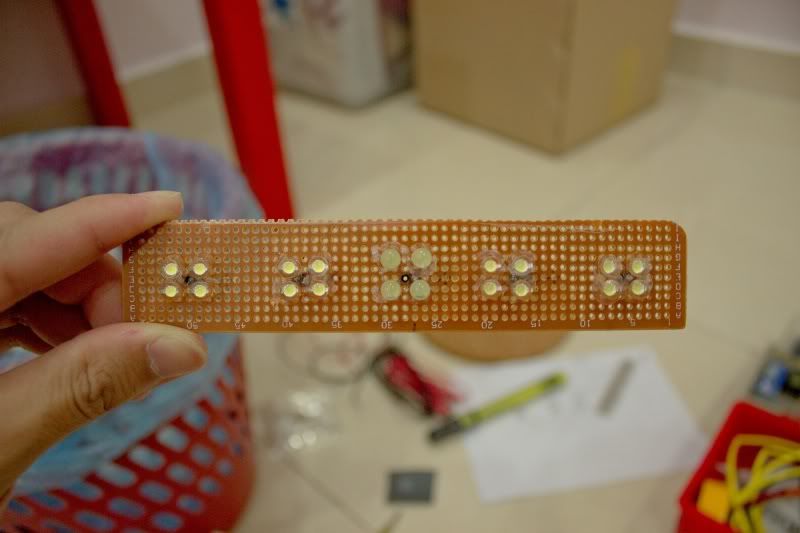 Step4, wiring up the LEDs. Here I'm using series/parallel wiring...this method of wiring is good when you have a bunch of LEDs..if you wire all in series if 1 burn all the LED will burn and the the LED share the source voltage it means if your source is 3V then each LED is only getting 1V. If only wire in parallel each LED will draw more power from your source and it's very power draining....you can Google to find more information about wiring LEDs.
As you can see from the picture I solder the LEDs 4 in series and will link up 5 sections in parallel. The legs of the LEDs that is bent outwards is the legs that I'm using it for the parallel connection. Also I marked the + legs of the LED so that I don't get mixed up on the polarity because LED are polarity sensitive.
Step5, after you have solder the LEDs in series. It's time to linked up each section with parallel wiring...now solder your resistor to the + side of each group of LEDs. Then link (solder) up the (-) side of the LED with a wire.
Step6, After all the wiring job is done you can do a pilot test before fitting it back to the light housing. Put your completed circuit into the light housing and apply some silicone glue to the bottom of the PCB and the light housing. Secure it with a wire and let it sits overnight so the glue can cure.
After that, just refit everything back to how you dismantle it...this is how it looks like the final outcome..this last pic was taken with my iphone and it automatically reduce the exposure due to the bright surroundings so the lights from the LED look a bit dim..
As I've mentioned. There's still improvement that can be done to this project. You can use SMD to achieve even brighter lights.
Thank you and enjoy...