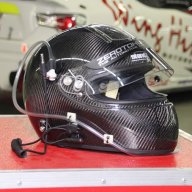 Jul 6, 2000
5,509
3,199
5,213
The i30N is a jack of all trades. It is especially desirable because it gets the basics right. It's one of those rare specials that genuinely prioritize driving sensation over sensational numbers, lap counts rather than lap records.
Its 2L turbo 4 cyl engine feels capped but by no means timid. It feels like a bulletproof base with plenty of still untapped potential waiting to be unlocked. One that can only get better, with potential in tuning and even as a future cult car.
The i30N doesn't just look and feel pre 2000 retro, it drives like one too. Albeit a lot more evolved and well put together. More than that, it oozes the very essence of manual transmission driving, very few car manufacturers get right even till this day..
Full Post here:
Last edited: