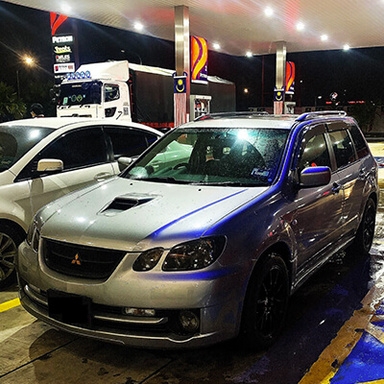 Dec 9, 2015
1,611
156
663
Sluggish because your dad no rev kao kao....hahahaha
i rev kao kao for like a week. still same. max speed i got was like 140kmh. the car dont wanna go any faster than that. if slow down, it'll take forever to get back to 140kmh. LOL
Time to use diesel engine oil.
The old campro even with iafm is sluggish.
The old persona have better handling compared to waja..at least thats what P1 claimed.

old man car will feel like old man. Lend the car to anyone in this forum and tell them min rev is 3k rpm and after a month take it back.
chassis memang feels more sturdier and rigid compare to waja. feels nice to whack at corners even with stock suspension and 60 profle stock tires. but no well maintain campro sucks damn bad. no power.
My mom-in-laws Myvi was the same. Every week I go back she would complain how weak the car was. Then I'd take it for a test drive a few rounds around LDP each time revving the crap out of it. Everytime after that she'd ask me what I did cuz so much better to drive etc etc.
LOL. my father in law same la. say the car nicer to drive after fix etc etc. but to me it still needs more fixing. so, in the end i just fix my wife citra and maintain my wira. haha.