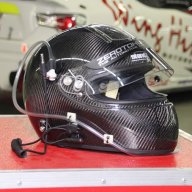 Jul 6, 2000
5,410
3,139
5,213
Btw, BT3 was demolished because buffoon BTSC management paid jackshit to state govt & this allowed the damned toyol to swoop in. Previous management teams (MMSC, SAMRA, SAMP) paid their dues to state govt (the track was built on state govt grounds & the idea of former MB Dato Harun Idris). This serves as a warning to track operators (even if they build tracks on private properties).

And whatever happened to Fastrack Nusajaya, Jengka & Sg. Petani circuit? All the hoo-hahs & nothing has materialized. The oval track at Gopeng already completed & operating for few years dy.
again, thanks for chipping in your insights, interesting read.
You are like a treasure chest for historic Malaysian motorsport material