Jun 26, 2005
4,775
3,077
3,213
Maranello, Italy. 1st September 2018:
Ferrari, most people would know them as Formula 1 champions, and makers of expensive supercars.
Tomorrow is Monza, Ferrari's own backyard. Kimi and Vettel 1-2 starting grid. Will they achieve a 1-2 finish?
The prancing horse is the epitome of performance automotive machines. Is it the best? The most advanced? The most exotic? Not necessarily. But when you mention supercars, the first make that come to people's minds all over the world is Ferrari.
Similar to how you mention luxury watches, and Rolex comes to mind. Try asking the average person what's a Pagani Zonda, or a Patek Philippe, and they're probably wondering what you're talking about.
As a teenager, I loved the Ferrari F50 with the unusual bonnet design and curves. As I grew older, I was fond of the Ferrari 348, with the distinct gills on the door and the flip up headlamp, it's just styling that newer cars will never have (due to safety regulations, flip up headlights is no longer legal to be registered on the road). I like the 355 as well, I think it's got a nicer rear than the 348. Newer cars like the 360 and 430 did nothing for me. Until the more recent 458, where I saw it for the first time in Paris, in white, at night with the Cathedral of Norte Dame in the background. A thing of beauty.
My poster car was the Ferrari F40, and when compared to my teenage crush the F50, the F40 looked like a weapon on a mission, and F50 felt over the top, so much so it looked more like a toy than a race car versus the F40. Is it because the F40 was Enzo's last labor of love? His last gift to the world? And the F50 had too much to prove after the departure of their father? Maybe.
But I loved Ferrari only for their cars. Not the brand, not their fans, and especially not the douchebag owners (stereotyping here but bear with me). But that doesn't make sense, as the product of a company exists because it carries the being of the company. If I love the car, surely is because the brand
willed
the car to existence.
That puts my feeling toward Ferrari somewhat conflicted. But allow me to elaborate.
Back at the turn of the millennium, I'm a Mika Hakkinen fan, it always felt like he had a lot of love for the sport, and while winning is important, he didn't deliberately crash his car into his closest competitor to win the championship. I think doing that to win isn't sportsman like, but
winning is winning
. If you don't know who I'm talking about, you may want to brush up on your Formula 1 history.
Don't get me wrong, I respect his spirit, his bravery, his skill and talent. He is a 7 time world champion after all.
And because Ferrari costs serious money, you can't help but feel that majority of the owners are douchebags after watching The Fast and The Furious.
But is that all there is to Ferrari?
If you're an enthusiast, or a person who love cars. I implore you to visit Museo Ferrari in Maranello if you're in Italy, or if you're in Europe, make an effort to go.
Ferrari is the last name of the founder, Enzo Ferrari. Walking into the building, the first thing you'll see is this.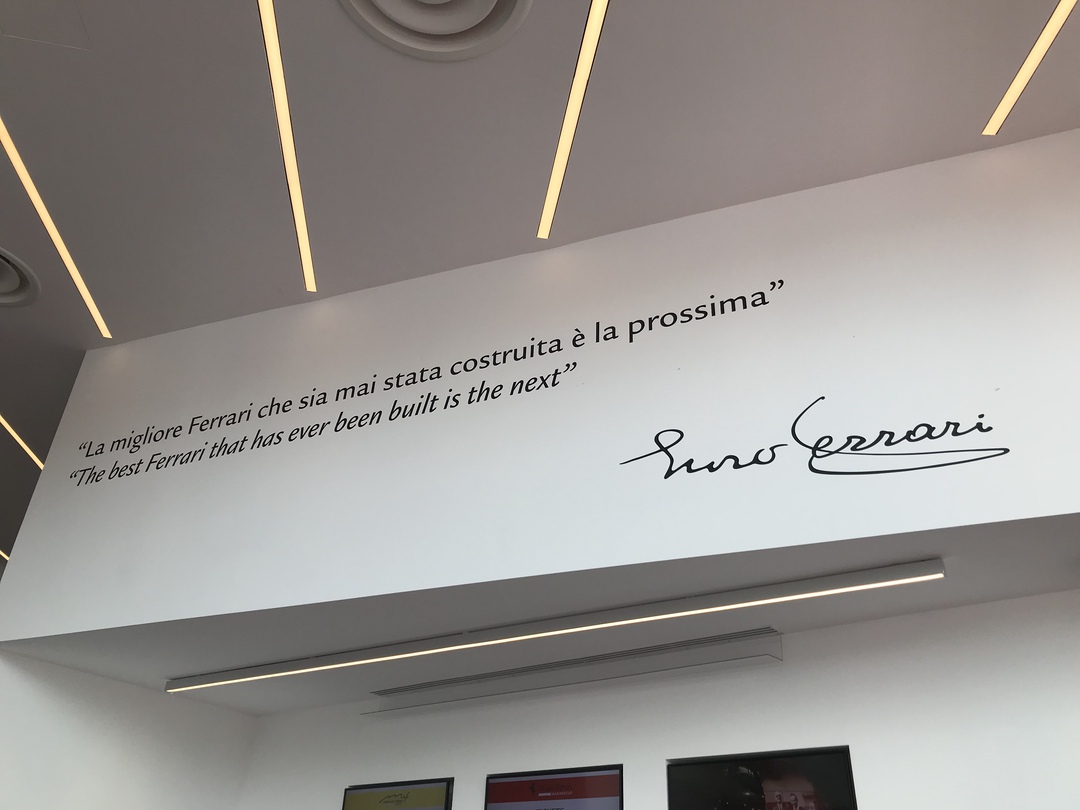 I can't agree more. A man who believes in progress, in improvements, technological breakthrough, the man is the very soul of Ferrari. It felt as though Ferrari is Enzo, and Enzo is Ferrari. He may not be with us any longer, but it seems nothing has changed at Ferrari.
They are still racing, still winning, and still making better cars.
You can't help but feel that throughout all the achievements and trophies, Enzo is a humble man, because he believes,
no, he wants
Ferrari to build better cars than he did, to achieve more than he did in his lifetime.
When you enter the first room, you'll see Enzo's office, his desk, the trophies he surround himself with. A simple man, his only passion is racing and making cars to win races.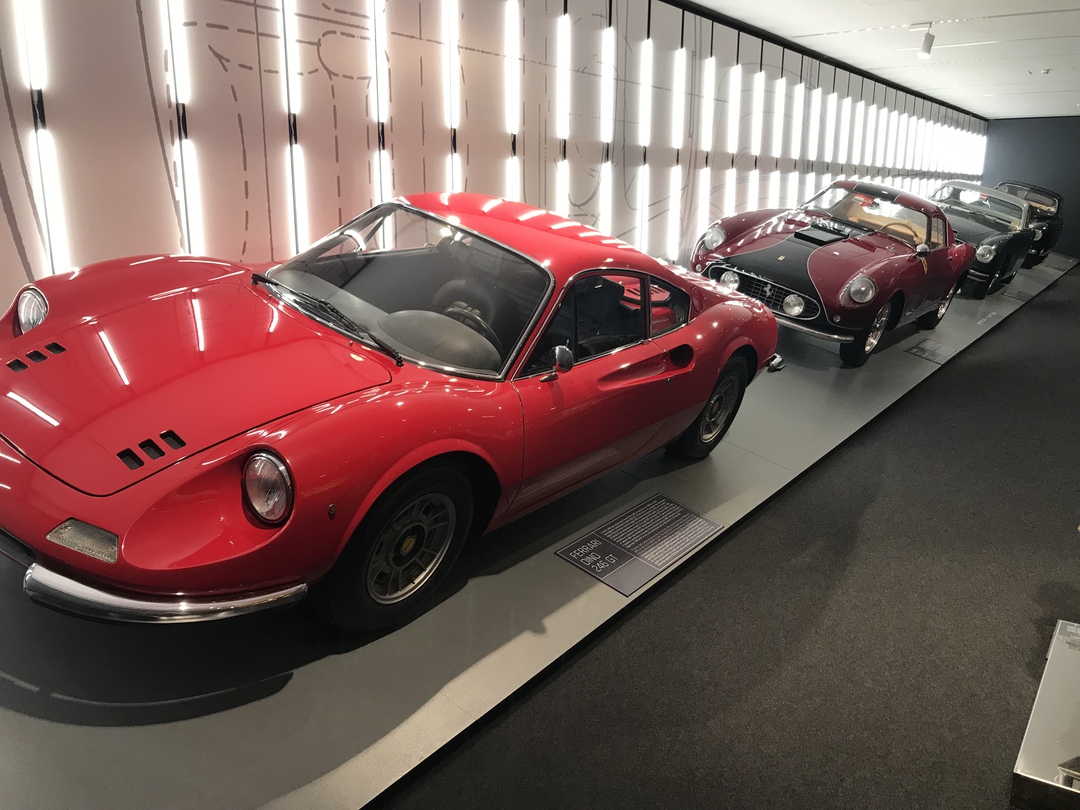 They also share some of the cars that Enzo enjoyed driving day to day on the streets, and it wasn't his race car variants, but street models.
Between Room 1 and Room 5, I'll not share too much, the idea isn't to give you a virtual tour, but to share with you how I felt, and why you should visit. But suffice to say they feature things that you won't see anywhere else, such as the engine breakdown, among others.
You'll also learn that Ferrari has its own metal foundry, and they make the entire engine in-house. How cool is that? This is similar to Rolex, who also has their own foundry to cast their own gold and 904L stainless steel.
You may want to leave the lady at home, or leave them in Florence or Milan and meet them after you're done with Museo Ferrari. Cause other than cars and racing, there's nothing else here.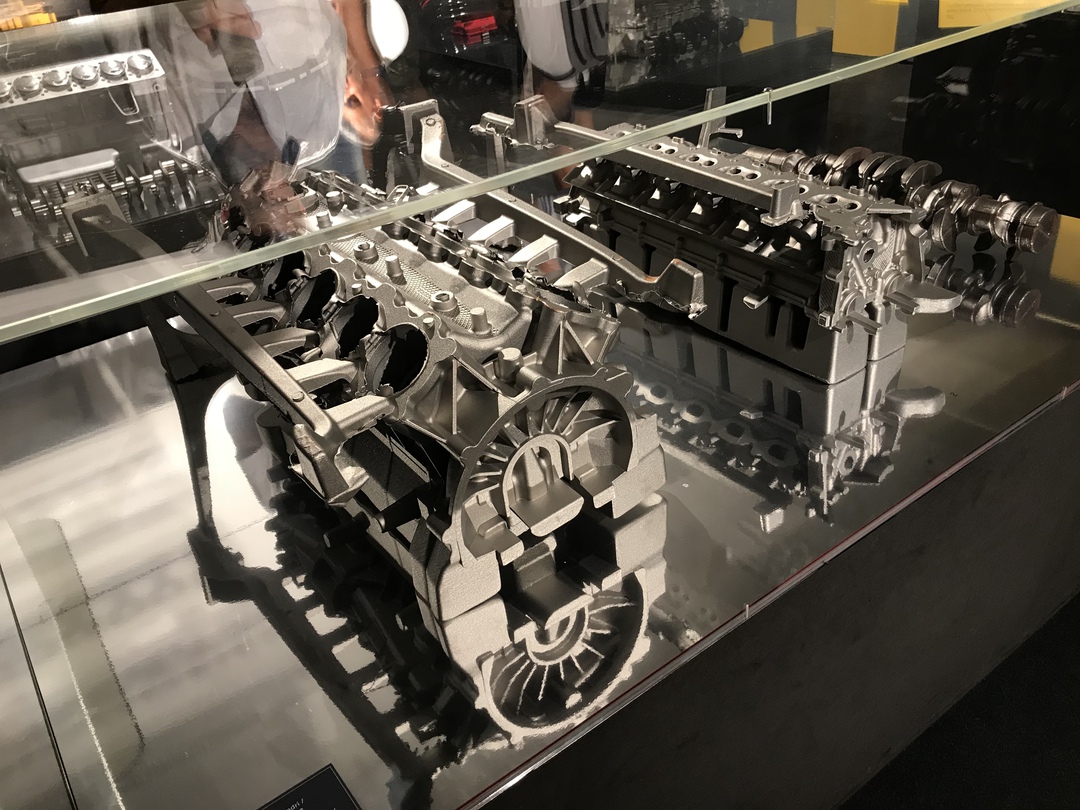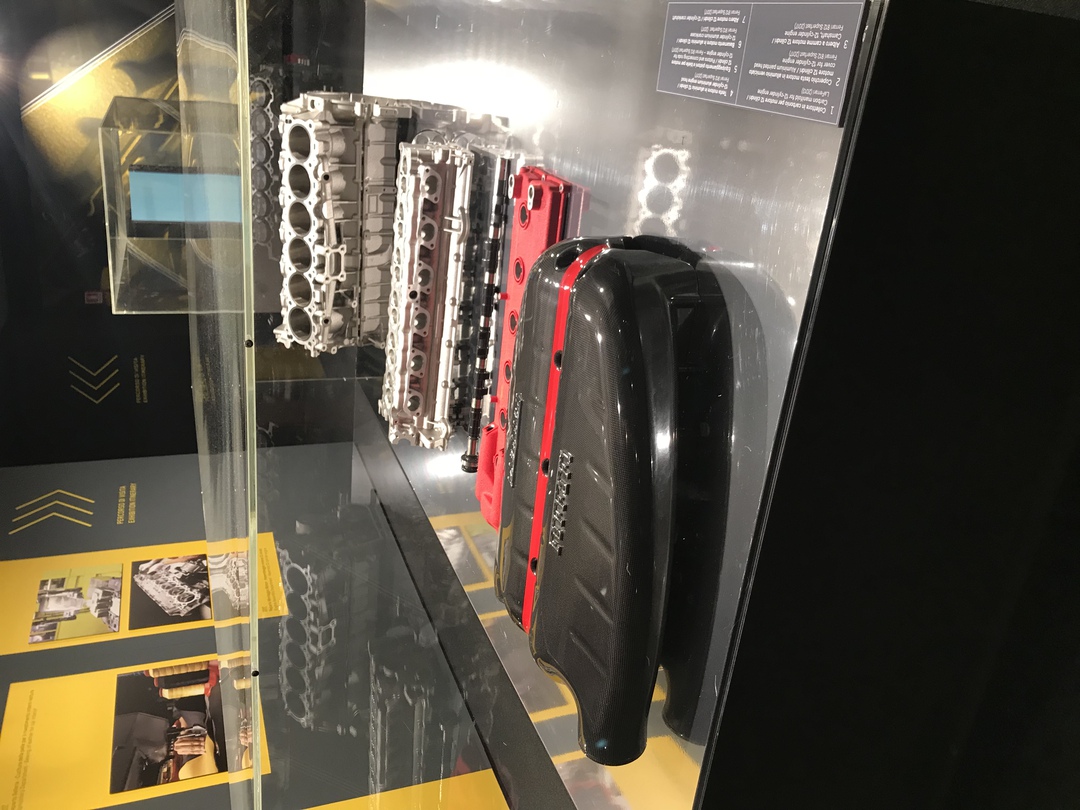 Moving on to room 5 is one of the major highlights. The trophies and the champions, overlooked by the prancing horse on the right, facing the Formula 1 championship winning cars.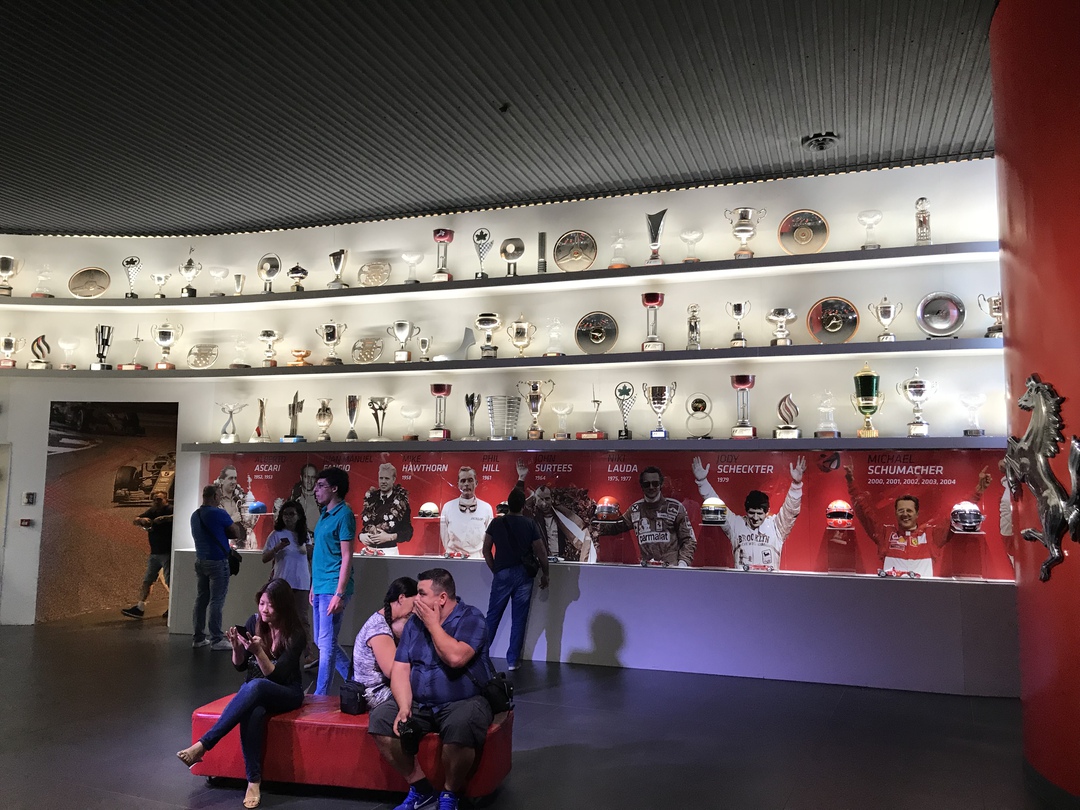 I won't post a picture of the Formula 1 cars, and I'll tell you not to look it up, so when you walk in the first time you'll soak it all up. Standing in the centre surrounded by the cars, you'll be overwhelmed. It's the cars of legends.
I was hoping to see more cars, the 348, 355, the F40 and the 250 GTO, but sadly this time around it wasn't on display.
The theme seems to be in sharing with the visitor, what is Ferrari?
Ferrari today is still true to Enzo, it is still driven by him to this very day.
This visit helped me understand Ferrari and Enzo. Explained the very existence of Ferrari.
If anything, Ferrari is a labor of love, Enzo's passion. And so it's aptly named, PASSION and LEGEND.
Thank you Enzo, for sharing your love of racing with the world.