Mar 20, 2012
2,882
1,353
713
Zoom zoom ~! The all new smallest Kodo is here i.e. The new Mazda 2 that now starts to roam the street of Malaysia. I am going to write a brief review based on my personal opinion and experience with the Mazda 2. I shall only write the key items because there are already so many write ups about this car. First, lets have a look at The Mazda 2. Tadaaaaah~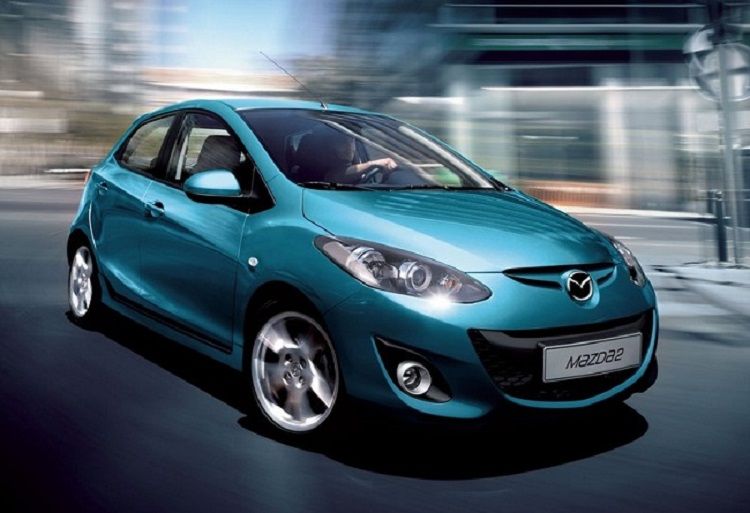 What? Not this one? Yea I know I just to refresh your memory of how(boring) the previous Mazda 2 looks like.

Now! The correct picture should be...like..... this one!!!!

Whatttt? Wrong again? Ok ok...let me explain. As per told by the Mazda salesman, there are 7 variants throughout the globe. So the picture above is not the model for Malaysia. Ours looks like this: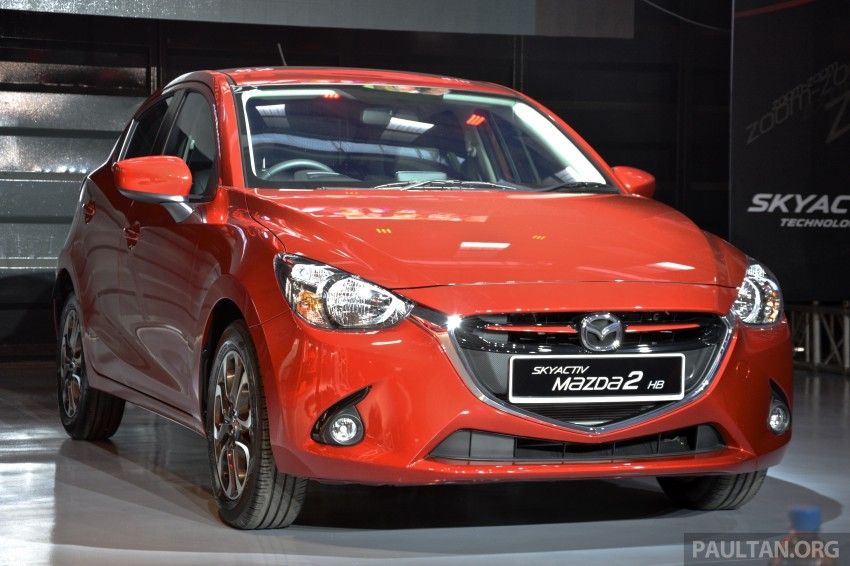 Everything is the same, except for the headlamp. While other countries adopted the futuristic cool projector headlamp with DRL, the local model offers only reflector headlamps and kinda made the car jatuh imej a little bit. To emphasize how nice the projector headlamps are, let me show you a close up picture:
Well beauty is in the eyes of the beholder so lets move on to other things. So I entered the cabin only to remind me that this is a compact hatch. However, the stylish cockpit made me disregarded the space disadvantage. The dashboard is well designed it looks classy and very impressive. There are leather on the dashboard, centre air conditioning diffuser that flushes together with the dashboard design, making it "hidden", A big ass heads up display (Mazda calls it the MZD connect) that has internet connectivity, and the sporty meter displays with god damn cool digital speedometer that makes me feel like I was in a fighter jet plane! However, there is only thing I dislike very much. Fake carbon fiber finishing on some of the interior parts. It looks exactly like those CF sticker we can buy at Jalan Pasar or Kedai Accessories Lalabeng. Why Mazda...why...

Seating position is well, no complain. It is not as good as Ford Fiesta but much better than Myvi or Iriz or Vios or Swift. The back however, is kinda small, like Ford Fiesta. I adjusted the driver seat to my preferred driving position and hopped onto the back. I got only 3-5cm leg room left only.

Trust me. The digital speedometer looks much cooler in real. The reflector panel comes up when you start the engine (push start with keyless entry). It is asleep with engine is stopped like the pic below:
Now, lets move to driving experience.

Engine and power: The engine is quiet and inside the cabin I could not feel that the engine is on until the radiator fan kicks in. The Mazda 2 is equipped with 1.5L Skyactive Petrol Direct Injection engine with 4-2-1 exhaust and i-stop. What is i-stop? When i-stop is enabled, the engine will shut down when you press the brake pedal to a full stop (traffic jam, traffic light, kena stop by traffic police, etc). This helps save fuel but the catch here is...when the engine stops and you are still blasting the air cond and watching porn all the energy comes from the battery. Therefore this car has a huge battery. So its actually a matter of preference, whether you wana waste $$ on fuel or $$ on battery.

Moving on to power, being a small hatch with a 1.5L engine, it doesnt disappoint. Although there is no manual variant in Malaysia, this car is equipped with paddle shifts and we can engage into sports mode. With 2 passengers and me (the noob driver) inside, the engine and drivetrain response are not so good in normal mode. Just after a speed bump I revved the car up to 5k rpm and it did not travel a lot. It feels like an ordinary automatic tranny car which response is slow when driving in D. However, put into sports mode and its a whole different driving experience. It is like driving a manual. I stepped on the throttle and I got instant response. Power wise, I believe this car can do a century sprint in less than 10 seconds. Probably not too far away from 9 sec flat.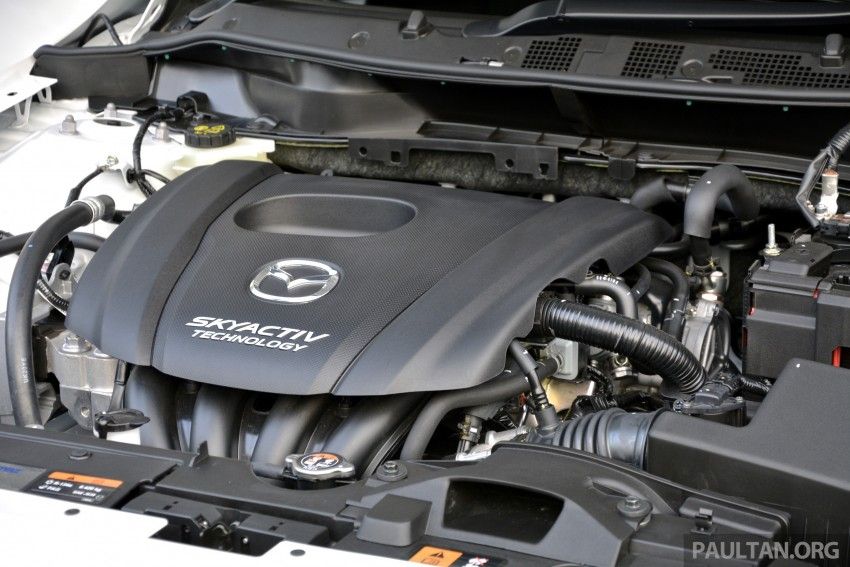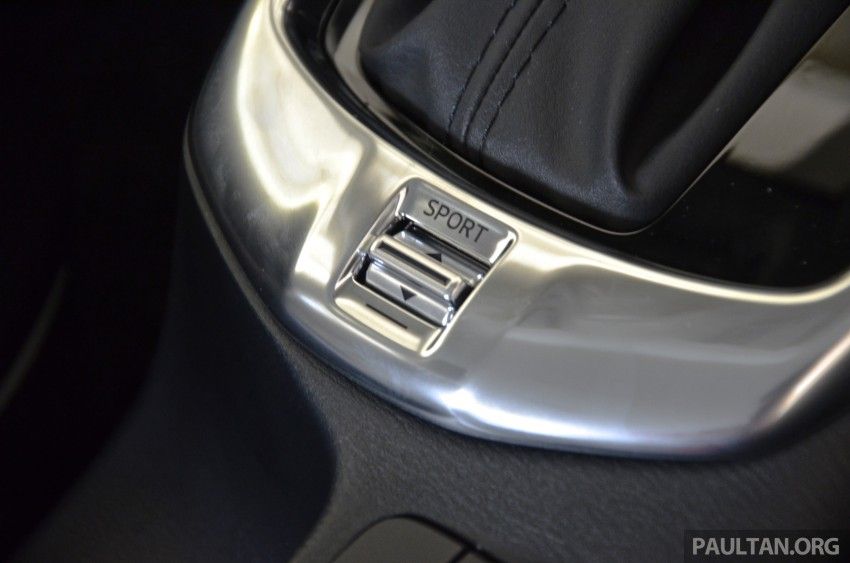 Braking: 4 disc brakes with ABS EBD and BA. The pedal feel is good without any spongy feeling and good stopping power.

Handling: I disabled the traction control to see how the car handles. Unfortunately I did not really have the chance to push it to actually test it. But I managed to do some sudden steer at 40kmh and making one sharp turn at 30-40kmh. The car is equipped with MacPherson front and torsion beam at the rear. Yes yes I know some of you might say torsion beam is rubbish but hey, Ford Fiesta ST is on torsion beam too and it is one of the best handling FF car. Mazda 2 handles pretty well to with good steering feedback, surprisingly for an EPS System it turns in sharply. Body roll was not felt during my stint of steering into opposite lane and back in a sudden at 40kmh.

The car wears 16" 175 Dunlop Enosave. With better and wider tyre lets say 195 PS3, the car will be nice to touge.

Overall and Conclusion: With the price tag of nearly RM90k, its a yes to me. Why? Good engine, good handling, lots of gadgets, very nice designed leather seats, and 3 years/100k km warranty with free parts and labour servicing. There is a sedan version of the same price too! The cabin size is the same, only the boot is larger for us to put our mistress's luggage too.

Of course, there are many choices at plus minus RM90k. Lets not talk about local cars. Thus we have Toyota Vios, Honda City, Honda Jazz, Ford Fiesta 1.5 or Ecoboost, Kia Rio, Nissan Almera, Polo Sedan, Mitsubishi Attrage, Kia Cerato KX, bla bla bla. If you are looking for a practical family sedan, then forget about it and get Vios/City/Cerato/Almera. But if you are someone who likes to drive, this could be the car for you.

Thank you for wasting your time reading this. Photo credits to Paultan and Mazda.

Oh ya, if I get one (if, dreaming only), I'll make it look like this...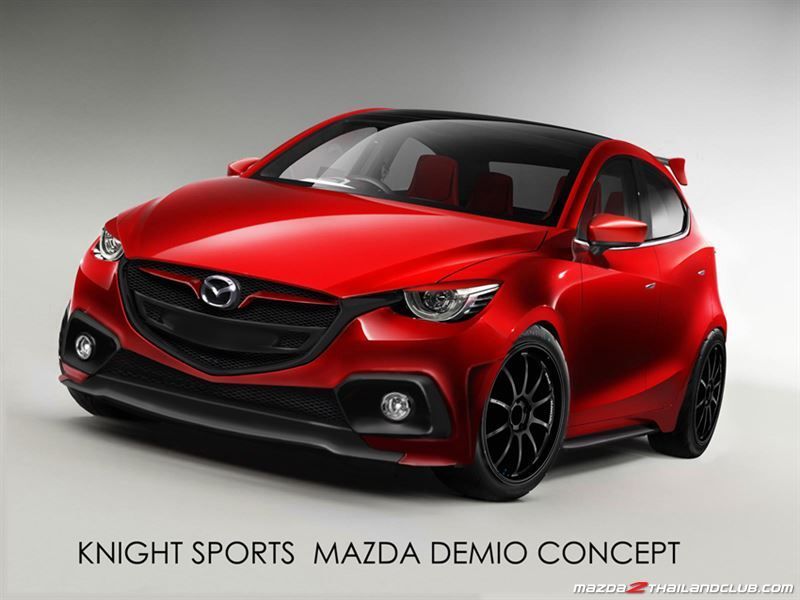 And try to invite these...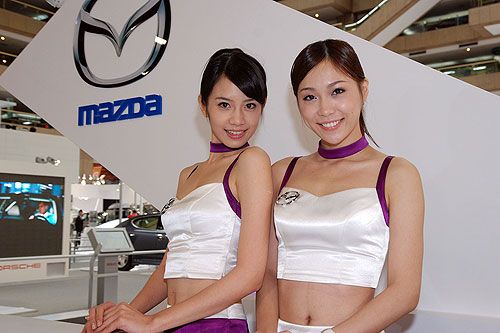 Last edited: