Jul 6, 2000
5,534
3,205
5,213
A 60 year old BMW enthusiast, traveling on the Autobahn at top speed, possibly in excess of 300km/h in his new F10 M5 with a 20 year old passenger and a dog had a close shave with death when a car allegedly cut across the direction they were heading as it was joining the same highway.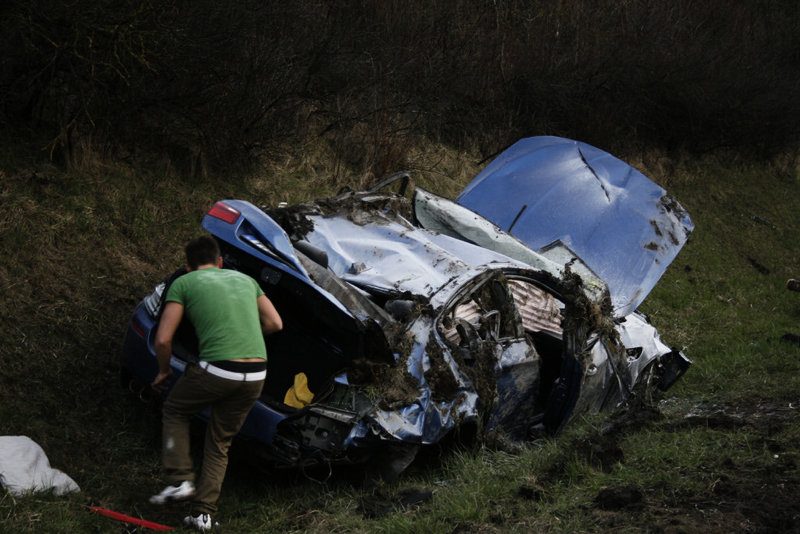 The driver of the M5 naturally swerved to avoid colliding with the said car, but being a victim of physics taking over, the M5 then hit a divider, ricochet off the highway and flipped several times when it came in contact with soft soil and grass before landing on it's wheels in a heap of carnage.
Tagging along with the M5 were his 2 sons who were in an M3 and M6 each, pulled over immediately for their dad's rescue. One of his sons were quick enough to spot smoke spewing out of the M5's engine and then proceeded to extinguish possible electrical fire. Occupants of the M5 including their dog survived the ordeal but had suffered serious injuries.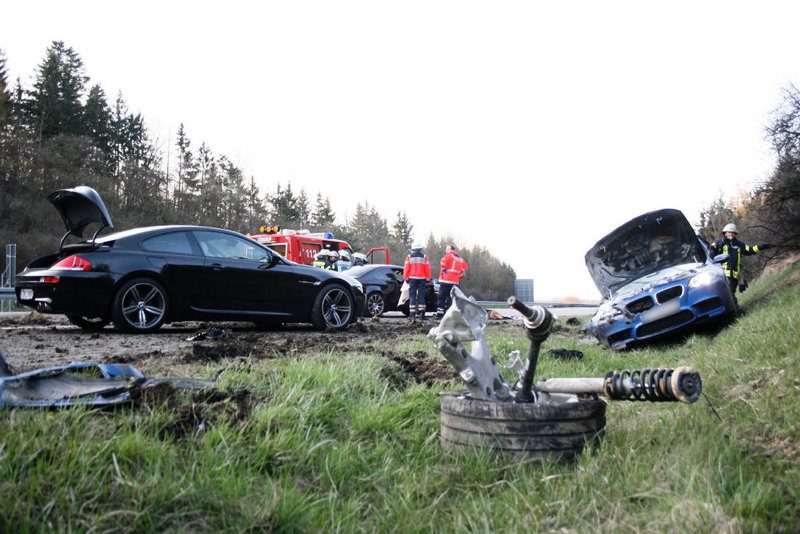 Judging from the wreck and details of the crash, it is truly a miracle and testament of the Bavarian marque that the occupants of this totaled NEW M5 actually survived. The same can't be said if they were to encounter such a terrible scenario in a lesser car. Then again 300km/h in any car is still a huge risk for any car.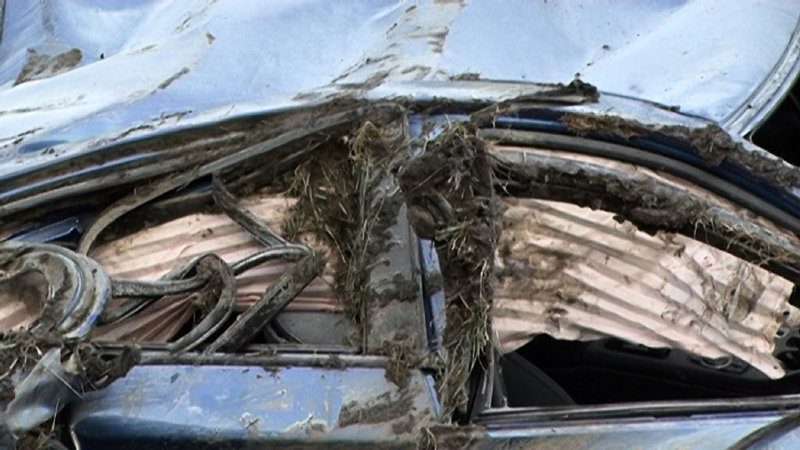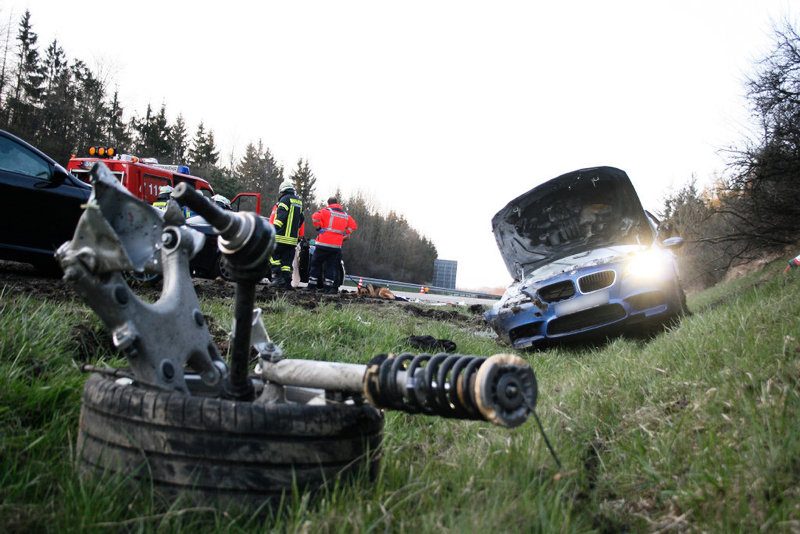 Source:
Bimmerpost