This happened at around 11:30 am on 5th October 2011.
I have video footage of the guy after he was caught and made some snapshots which I have now uploaded.
And here's the star of the show. What piece of work he is.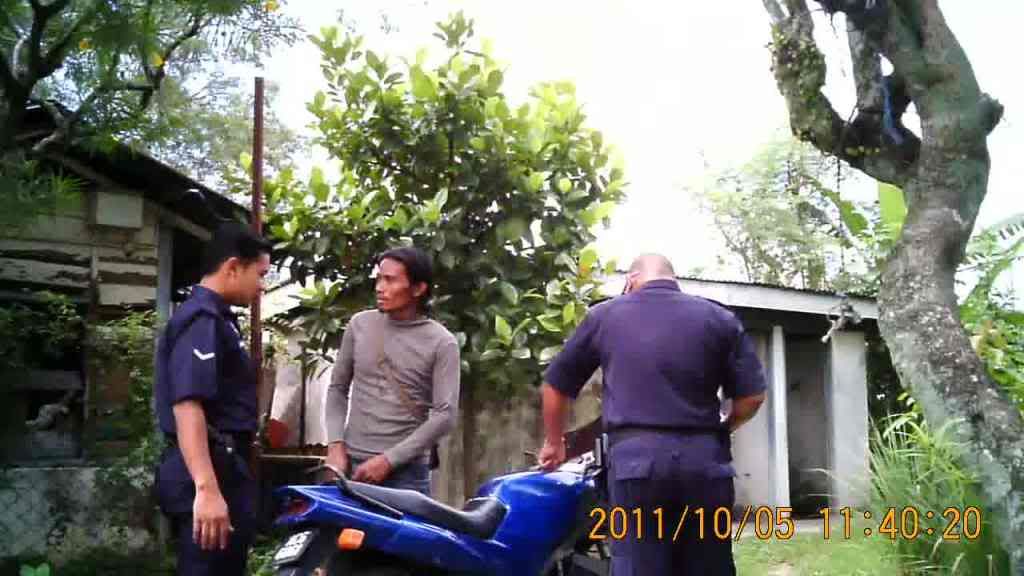 The two cops were on their patrol in their Waja and spotted this guy. He probably looked suspicious so the cops told him to pull over for a check. He didn't stop. He took off on his bike and led the cops in a high speed chase. After going for a bit, he apparently could not shake the pursuit, so in desperation he detoured off the main road and headed for our factory premises.
As it happened, the gate was opened and he went right through. Couple of my people were there. One of my men asked this joker what business he had coming into our premises.
This clown replied that he was on police business ..... LOL. Obviously, my guys were not convinced. Moments later the real cops with sirens and lights come barrelling round the corner making a beeline straight for this guy. My men shouted at the suspect not to move. He hopped off his bike and ran into the factory area, with a gaggle of of my guys and two cops on his tail....now all of them on foot......lol.
He hid for a while but was eventually apprehended. He looked suspicious as hell..staring off into the distance when answering questions, avoiding eye contact..etc.
They put him in the patrol car and one of the cops got on the bike to convoy it to the balai.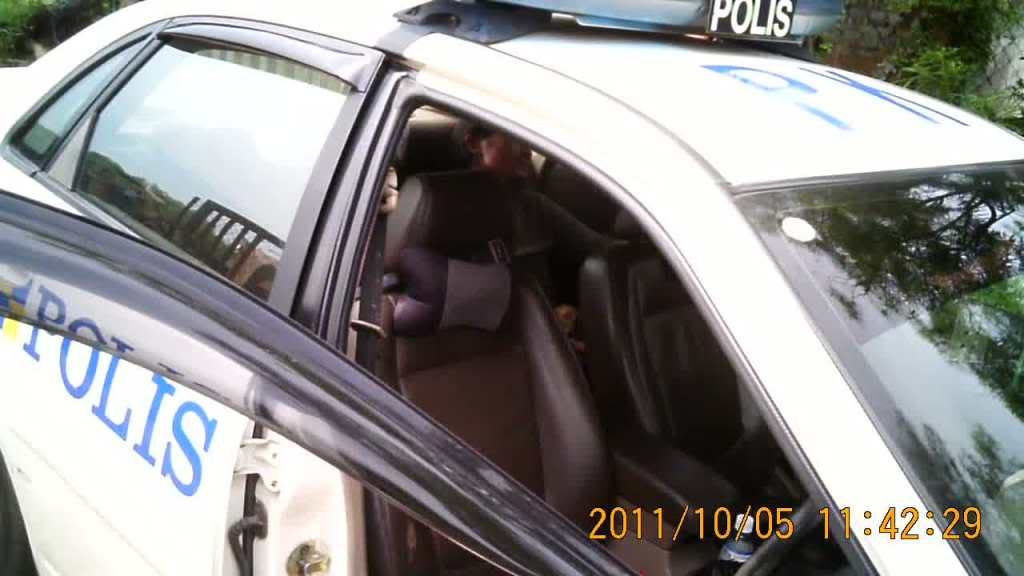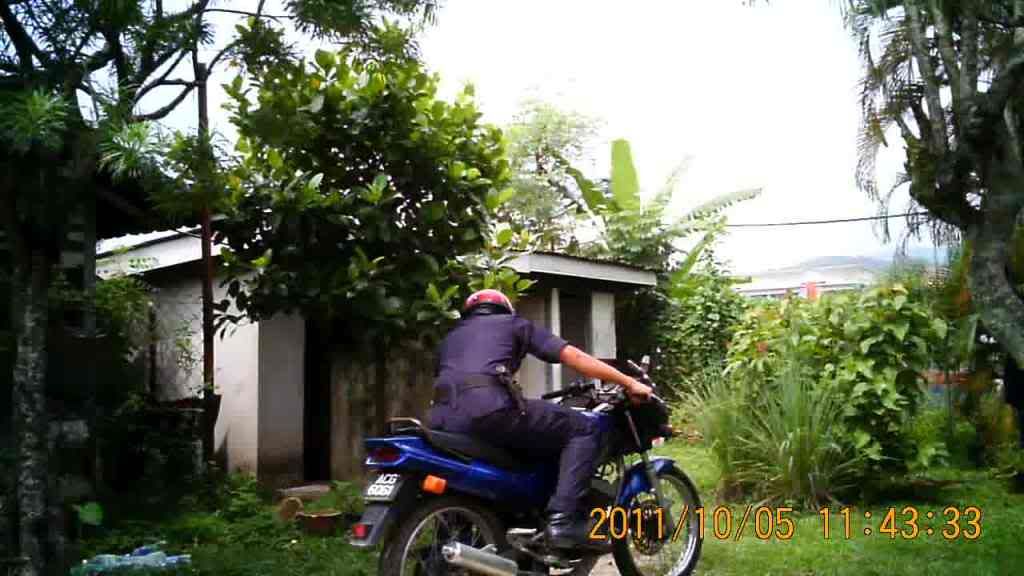 But the thing would not start even after some spirited attempts.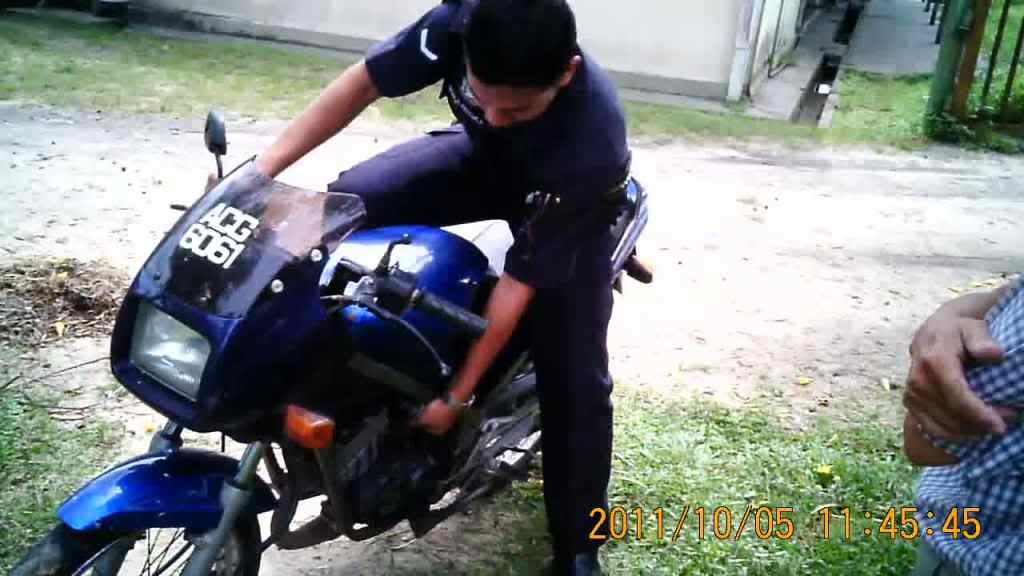 So they brought the suspect back to the scene and told him to start it.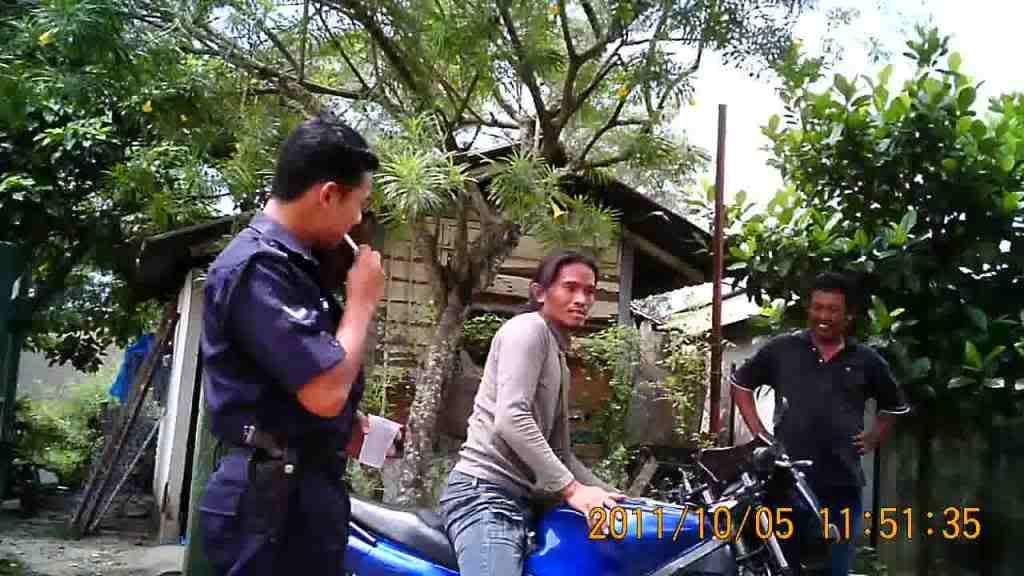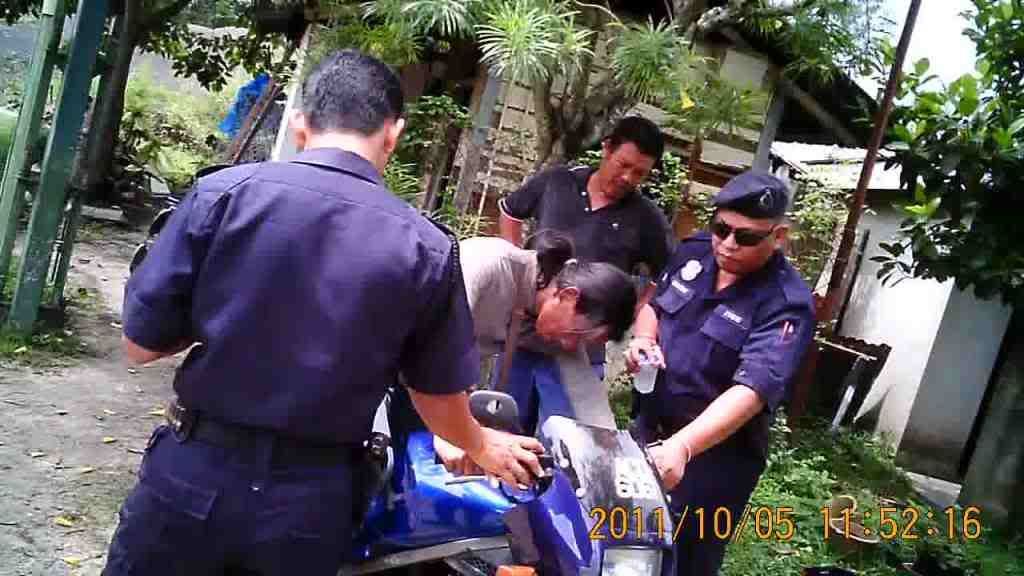 While he was attempting to start it, one of the cops asked him :-
"Ini motor siape punye ?"
The suspect said "Kawan....."
Then the cop replied "Bila cek rekod, nanti you sakit"
While the suspect was trying to start the non-responsive motor, the other cop asked him "mana boleh sekarang mampoi, tadi lari laju sangat." LOL
After further unsuccessful attempts, the cops suggested a push start and made the clown do the pushing. That got the bike fired up.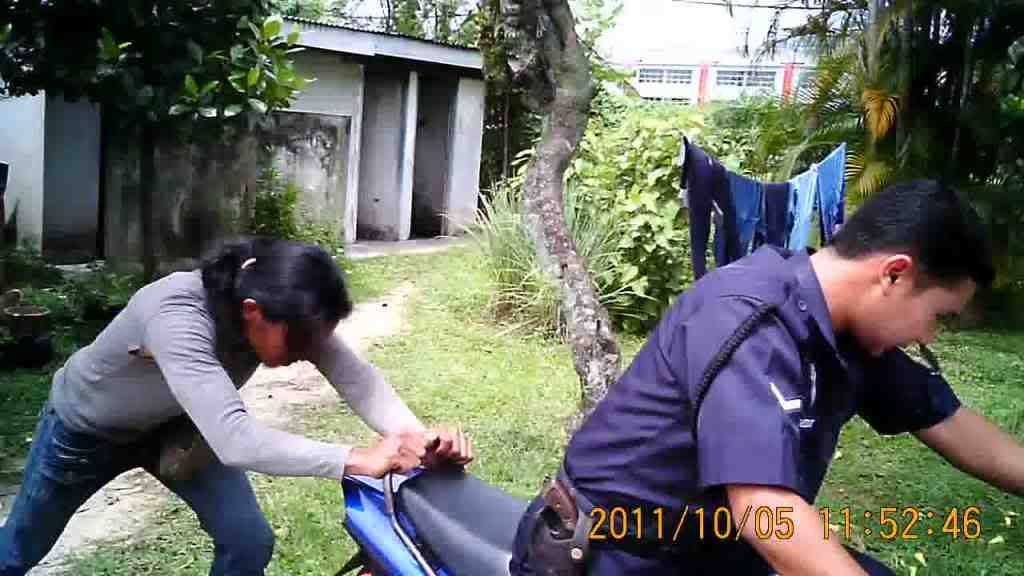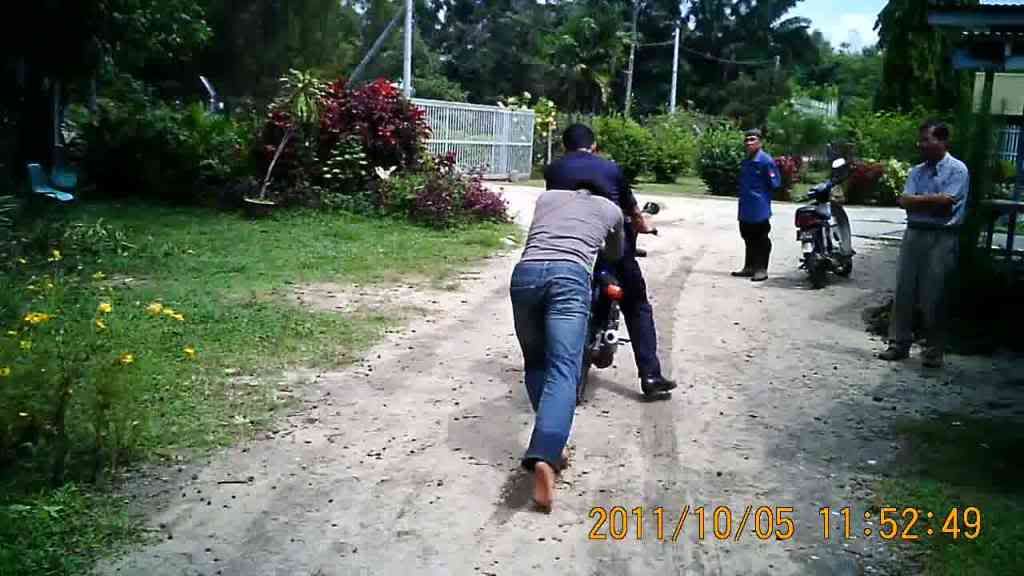 Notice the suspect did not have shoes. That's how they found him.
On a closing note, just want to add that the cops handled themselves very professionally throughout, not to mention putting themselves at a great deal of risk to catch this guy