Known Member
Senior Member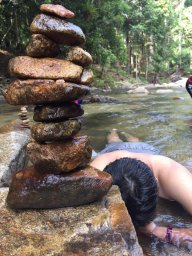 Hi all friends and sifus here... im from penang, in process of owning a dc2 b18cr 98

. here got some questions :
1. i want to change the timing belt and clutch set. izzit worth to change to power enterprise or gates timing belt (rm4xx above) or juz stick to original std timing belt? (running with skunk2 pro3 cams)
2. any recomendation for the clutch set? plz give an estimated price + labour cost
3. besides belting for timing, aircond, alternator and power steering, any other items that i need to change (one shot process)? how about the tensioner bearing, seal etc? plz give an estimated price + labour cost...
4. izzit logic to custom made an our own tyre clamping for safety purpose? i really concern about car safety (tak berapa nak harap dgn steering lock, gear lock, brake lock, secondary switch, anti-smash tinted)
5. how can we check about originality of bride/recaro seat, power enterprise timing belt, sard FPR, clutch?
6. any comment about Ari workshop near to tapak pesta penang?
7. what are the preparation before we go to dyno?
8. any recommendation for spray workshop in penang?
9. where can i find a carbon front lips?
very-very newbies here. sorry for my english.... im still learning

thanks in advance..........