Show: 2007 Tokyo Motor Show (TMS), Lead actor : Nissan GT-R, Nickname : Godzilla.
The big Japanese supercar clash at the TMS that we've all been waiting for has been blown off course.
On one level, this month's TMS was supposed to be a high stakes poker game between the Nissan "Godzilla" GT-R, Lexus LF-A, and Acura's next interpretation of the NSX.
The GT-R is still on track. Emerging from the tightest security known to motordom, the new GT-R will be unveiled at exactly 1:50 p.m., local time on Wednesday, October 24.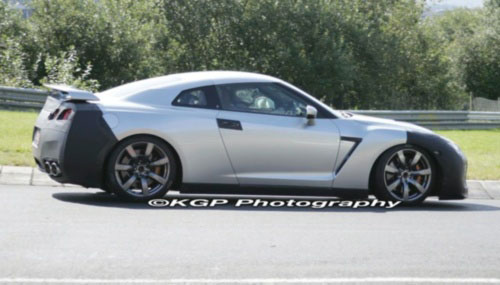 Tokyo '07 was also supposed to be the coming out party for the production Lexus LF-A. Instead, Lexus shows every sign of going with the same LF-A concept that's already been seen at Detroit this year, unless there's a dramatic last minute press day "surprise" and the real car rolls out.
Sadly, the keenly awaited next version of Acura's V10-powered Advanced Sports Car Concept is a definite no-show. After its North American International Auto Show debut this January, the plan was to show a Mk 2 version of car (same proportions, V-10 and all-wheel drive layout, but different styling) at Tokyo to gauge reaction.
Now, however, with the Acura brand launch into Japan put back two years, there's no stand at the show for the car to sit on. And besides, behind the scenes Acura designers are still wrestling with the styling, with reportedly mixed results.
So, as things stand, it looks like a slam-dunk on the performance front for the GT-R, come showtime.
Source:
Winding Road